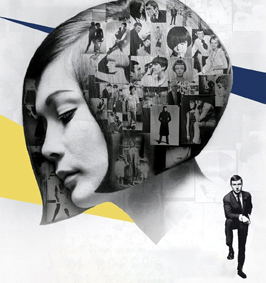 Bridport Electric Palace
Mission Impossible – Dead Reckoning. Part One. Destiny (2023)
Seven films in and nothing about M:I, from the star's incredible stunt skills to the silly-serious tone, is showing any sign of slowing down. The Guardian. Peter Bradshaw.
Bridport Arts Centre
Finding Vivian Maier (2013)
More connect-the-dots detective thriller than traditional doc, John Maloof and Charlie Siskel's revelatory riddle of a film unmasks a brilliant photographer who hid in plain sight for decades working as an eccentric French nanny. Entertainment Weekly. Chris Nashawaty.
Belonging/Becoming (2023)
Between March and October 2022, 29 young people from 14 different countries were interviewed. Directed by Robert Golden. Part of the International Day of Democracy 2023.
Vidal Sassoon (2010)
Its upbeat tone, perky visual rhythm and sleek graphics capture the "swinging '60s" aesthetic epitomized by Mr. Sassoon's major invention: the geometric "five-point" haircut. New York Times. Stephen Holden.
BBC iPlayer
Luzzo (2021)
The impressive feature debut from Maltese-American writer and director Alex Camilleri manages to be both self-contained, in its depiction of an embattled community, but also unexpectedly far-reaching in its themes. The film is an exploration of masculinity in crisis, of the attrition of traditions by the forces of progress and of the agonies and uncertainties of new parenthood. Screen Daily. Wendy Ide.
Meet me in St Louis (1944)
It was the first truly great movie from the Freed unit, the MGM department specialising in musicals and headed since 1940 by Arthur Freed, who wrote some of the best songs of the 1920s and 30s and produced several of the finest films of the 20th century. The Observer. Philip French.