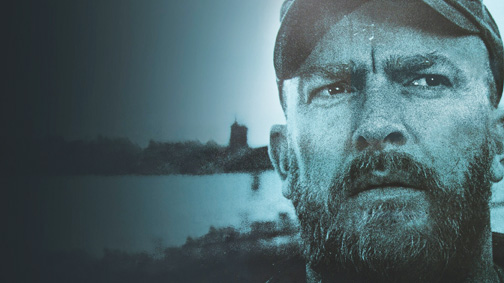 Bridport Arts Centre
Bait (2019)
"It's a genuine modern masterpiece, which establishes Jenkin as one of the most arresting and intriguing British film-makers of his generation." The Observer. Mark Kermode.
Bait is the main feature of an exciting line up of work by local and regional filmmakers. This is a fundraising event on the evening of November 1st, for a youth filmmaking initiative at BAC.
Electric Palace Bridport.
Mrs Harris goes to Paris (2022)
"Not to gush or go too far overboard, but the warmth of a movie like "Mrs. Harris" is downright restorative in the viewing, two escapist hours that remind us that everyone is entitled to courtesy, a fair shake and a little beauty and luxury, and most of all, the hope that life can get better." Movie Nation. Roger Moore.
Odeon Dorchester
Halloween Ends (2022)
42 years ago, film director John Carpenter launched this franchise starring Jamie Lee
Curtis. Jamie Lee Curtis stars once again in this seasonal horror movie.
BBC iPlayer
The Girl With a Bracelet.
"The Girl with a Bracelet is a clever, relevant film which makes you question the way society expects young women to behave." NME. Nick Levine.
Amazon Prime
Brian and Charles (2022)
"It's all of a piece, and just as charming and engrossing as a silly mockumentary about a robot maturing from boot-up to rebellious teens can be." Movie Nation. Roger Moore.
Netflix
Blonde (2022)
"A towering work full of contradictions, designed to elicit the kind of extreme reactions that it's been gathering, and will continue to do so for years to come."
Proximo Tande. Mario Alegre.