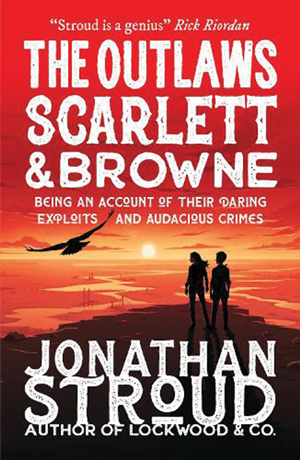 Picture Book Review
Nature Trail: By Benjamin Zephaniah and Illustrated by Nila Aye
Published by Orchard Books, an Imprint of Hachette Children's Group, RRP £12.99, Ages 3+
At the bottom of my garden, there's a hedgehog and a frog,
and a lot of creepy-crawlies living underneath a log. . .
So begins the a simply delightful nature trail for any child with access to green spaces, be they gardens, parks or out in the countryside. Lift a leaf to find bugs, look to the trees to see the birds, find a pond to spot a frog, or tadpoles.
Zephaniah's lilting poetry is easy and enjoyable to read aloud (always a must) and paired with Aye's vibrant illustrations (which creatures can you see?). This is a wonderful book to share with the little ones in your life. As we head into spring this would make a gorgeous Easter gift and a wonderful addition to the bookshelves of any family.
Middle Grade Review
City of Rust by Gemma Fowler
Published by Chicken House, RRP £6.99, Ages 8+
Set in a futuristic landscape where all our natural resources have been consumed and the inhabitants of Earth are now living off junk found both on and off planet this is a fabulously original sci-fi adventure.
Railey is a drone pilot, raised and trained by her grandmother to win the biggest drone race on Earth – the reward being elevation to the glass city high above Boxville, the city made from stacked, rusting shipping containers. But Railey has a secret and lives in fear of being discovered. Railey is a cheat, she doesn't pilot the drone herself, her pilot is a bio-robotic and sentient gecko by the name of Atti. Atti and Railey have been in partnership for so long it's almost as though they can sense each other's thoughts and movements.
When Railey is caught out she and Atti flee skywards to hide out among the Junkers, people banished generations ago for polluting the stratosphere with Junk and forced to mine the rubbish orbiting the Earth. Thinking she'll be safe, she soon discovers a much larger plot that only she and Atti, with the help of some new friends, can disrupt to save the Earth below.
With echoes of Star Wars, Wall-E and Ready Player One this is wholly original and a rollicking good read. I loved it.
Teen Review
The Outlaws Scarlett & Browne by Jonathan Stroud
Published by Walker Books, RRP £7.99, Ages 12+
In the Wild West (of England) Scarlett McCain travels between fortified towns, robbing banks, defending herself from monstrous, mutated wildlife and generally shooting to kill anyone who gets in her way. It's not an easy life in a broken land of seven kingdoms and terrifying wilds beyond the towns, but she prefers it to the strictures placed on her by town life. Of course, the fact that she's Wanted in most towns for her crimes, and set to hang if caught makes the wandering a little easier.
When she escapes from Cheltenham in the kingdom of Wessex she happens upon an overturned bus and decides to investigate (or at least see if there is anything left on board worth salvaging). She's just about to set on her way when she hears a noise and finds a supremely irritating and oblivious boy, around her own age, by the name of Arthur Browne who insists on tagging along.
Scarlett is alarmed that the Cheltenham Militia are following her through the wilds, far beyond the safety of their own lands. Confused as to why she can't shake them she slowly comes to realise that perhaps it's not her they're following. Her new companion is keeping secrets and now they are both on the run.
Another futuristic adventure where Britain is broken by a series of catastrophes and the surviving populations try to do just that: survive. But as the wildlife mutate, so too have humans and it's hard to tell which are most dangerous. The Outlaws Scarlett & Browne is an imaginative, funny and thrilling tale by the author of the bestselling Bartimaeus and Lockwood & Co series.