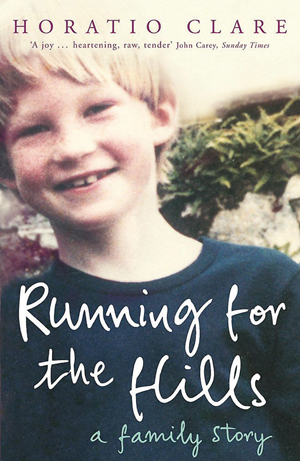 Over the last few weeks I've been immersed in some family archives for a potential new book idea. Whenever that gets boring (family history often does), I've ended up spending time in other people's memoirs instead—stories which have something important to say beyond the individual experience. These are my three favourites, not just because of the narratives they tell, but because of the sheer pleasure of their words. In my opinion, all three authors—with one of them, Horatio Clare, a familiar face at Bridport Literary Festival—are among the standout prose stylists of our time.
Hisham Matar's Pulitzer-prize winning The Return is one of the most powerful memoirs I've read, about his father, a Libyan dissident, who suffered at the hands of Colonel Qaddafi's murderous regime. Jaballa Matar was kidnapped from Cairo in 1990 and delivered back to Libya; he never reappeared. In painfully articulate prose, Matar follows the 'few scattered grains of hope' that he will find his father's whereabouts. Along the way, he lays bare the realities of growing up the son of a political exile—the lonely days at an English boarding school where he couldn't use his real name, the dislocation of not quite belonging in either Libya, London or New York, and the 'perpetual strain' of a 'missing pillar' in his family.
Working through the grief of family illness and death, The Faraway Nearby by Rebecca Solnit blends memoir, myth and fairytale to consider the art of storytelling. She reflects on how the imagination—as stimulated by reading and art—can give you a sense of place in the world. Other peoples' narratives, she writes, whether real or fiction, can remind us that there is a 'vast expanse of the world that is not about you'. Solnit reminds the reader that 'we are all the heroes of our own stories': as such, we each have the power to make choices that shape our own narrative the way we want it to read. If you haven't read any Solnit before, this book is where to start.
Horatio Clare's Running for the Hills is a page-turning, lyrical record of his childhood spent on an isolated sheep farm in the Welsh mountains. He articulates the raw experience of growing up as the child of separated parents and how painful it can be to watch adults' dreams fall apart. But there is also warmth and humour, in the near-feral, irrepressible spirit of the adventures had by a young Clare and his brother, and the portrait of his mother, who can take on anything, from snowbound winters to fights with local farmers. It's a moving introduction to Clare's work, which has even more impact if you read it in conjunction with his latest book, just published in March. Heavy Light charts Clare's recent experience of 'madness', as he is committed to a psychiatric ward after suffering mania and psychosis. It's edgy, uncomfortable and compelling but ultimately hopeful: 'Who says we cannot get better?' he asks, 'There must be a thousand paths to recovery'.