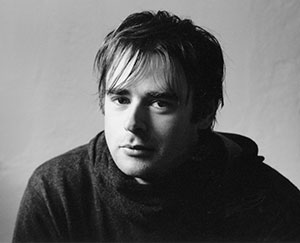 Peter Park was born and grew up in Devon. Here he developed a particular fondness for the English countryside and heritage.
However, after graduating in Landscape Architecture from Leeds Metropolitan University, he travelled to Asia where he lived and worked for nearly 3 years.
Based in Kathmandu he spent much of his time teaching 6-10 year olds in a small local school and found this to be one of the most rewarding things he has ever done. He took the opportunity to travel throughout India and spent some time in Pershawar, Pakistan.
On returning to England he found that he missed the countryside of his younger years and settled back in his native Devon. Preferring the quieter side of life, he now lives in the beautiful Blackdown Hills, from here he runs his own gardening business, having been gardening and surrounded by gardeners for as long as he can remember. He is interested in garden history and design and tries to work using principles that are sympathetic to the environment.
In his leisure time he continues to enjoy the outdoors, especially long walks with his dog.
Peter has been interested in photography for several years, but most seriously for the last two. He practises traditional monochrome photography, from initial exposure through to the darkroom print. He is studying for a Royal Photographic Society Distinction Award under the guidance of Ron Frampton and has had work exhibited in the 2004 Old Blundellian Exhibition and in the Beyond the Vale exhibition and its accompanying book.