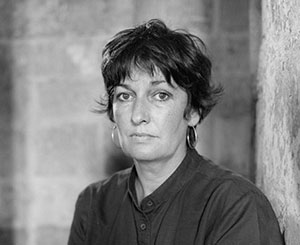 Margaret Wall is a photographer specializing in black and white, producing her images using classic cameras and traditional hand-printing.
Born and brought up in London, Margaret has lived in the West Country for over 30 years. After studying sculpture at art college, the birth of her first daughter in 1973 increased her determination to live in the countryside so she and her husband moved west. Her traditional role of staying at home, looking after her family and raising her three children brought with it the freedom to develop her interest in the arts and explore different media and means of expression. Pottery became a passion and she eventually set up a studio at home, producing hand thrown domestic ware and sculptural pieces.
Five years ago, Margaret began to take a serious interest in photography and became fascinated by the power of the monochrome image and the magic of the whole darkroom process. She studies at Dillington House, achieving a Royal Photographic Society Distinction in applied and professional photography and continues to work there with other photographers.
Her family, children and now grandchildren are still a central part of her life as is the beautiful countryside in which she lives.
Her work is currently on show at the Beyond the Vale exhibition in Lyme Regis. Her photographs are reproduced in the accompanying book of the same title together with two of her articles written for The Marshwood Vale Magazine.
Margaret's series of flower and plant studies will also be exhibited as part of Somerset Art Weeks. This is the second time her house in South Petherton has been opened as an exhibition space for SAW and this year she shares the venue with the potter Christine Buckler and Monica Murphy, stone carver and enameller.
The Beyond the Vale exhibition in Lyme Regis ends on Tuesday 7th September. Somerset Art Weeks run from 11th – 26th September.