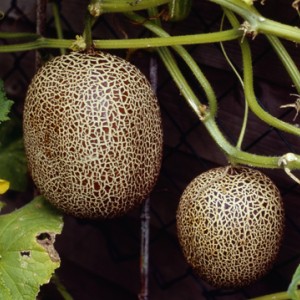 Viewed from the front, the terraced house of Goyas and Safna Miah in Dorchester looks ordinary enough: car in the drive, neatly-trimmed grass and pots of flowers for decoration. But looks can be deceiving, and a check around the back tells an extraordinary story about their efforts to create a garden flourishing with the vegetables of their native Bangladesh.
Goyas and Safna came to Dorchester in 1997. She is a full time wife and mother, and Goyas is the chef-cum-manager of Bombay Nights, an Indian takeaway at the bottom of Dorchester's High Street. While Safna has taken on a traditional role in the home, Goyas' choice of profession is no less traditional – the Bangladeshis have virtually monopolised the Indian takeaways and restaurants found in British towns and cities, and he is just following the well-worn path.
Both Goyas and Safna are from rural parts of Bangladesh, and their rural background defines what they do in their garden. Goyas, for example, was a rice farmer who also produced his own vegetables, and growing vegetables in Dorchester is a natural extension of his former occupation.
Safna heads up the gardening, while Goyas gives her a hand when she needs it. Their small back garden is enclosed by fencing panels that not only provide privacy but also create a heat trap ideal for their Bangladeshi vegetables. With the needs of three children to consider, top priority is given to a trampoline and some space to kick a football. Though not much room is left over for growing, they have managed to pack in two small greenhouses, plenty of large pots and some well-dug ground to accommodate their plants.
Dominating the garden are the rampant, triffid-like vines of the kadu or bottle gourd. To control their spread, the Miahs train the vigorous runners to grow up and over an elaborate latticework structure supported by fence posts. A resolutely tropical vegetable, kadu responds to the microclimate created by the fencing panels, and in a hot summer the Miahs can harvest a decent crop of fruit. Depending on the variety they grow, the fruit look like either giant pears or engorged baseball bats that would be ideal props in a Jack-and-the-Beanstalk panto. They are mild-tasting – reminiscent of courgettes – and are especially suited to the soupy curries favoured by the Bangladeshis.
In contrast to the bloated fruit of the kadu, the Miahs also grow decorous leafy greens they use like spinach. Especially popular is amaranthus or lal saag, whose arrowhead-shaped leaves are methodically arranged along upright stems. Another is Malabar spinach or koi saag, a viny plant with shiny leaves that have a slimy texture when cooked.
The Bangladeshis are promiscuous plant eaters who have adopted the New World white potato as their own. The Miahs are no exception, and though they buy tubers for eating from the shops, they grow a few plants for the leaves, which they use as a green. Tomatoes are another much-appreciated foreign vegetable integrated into their cooking, and like potatoes, they put a Bangladeshi spin on them by using the unripe green fruit in fish curries.
The Miahs are fond of cucumbers and grow an oval-shaped, green-skinned variety called kheera. The fruit are eaten young, and after the tough skin is peeled off, the crisp flesh is eaten raw with salt. They save their own seed, and leave some fruit to mature on the plant. As the fruit get older, they take on a different character, developing a brown, russetted skin that makes them look like dark Charantais melons.
Chillies are an essential ingredient in Bangladeshi cooking, and though the Miahs buy both fresh and powdered versions, they always manage to grow a few plants. Pride of place goes to the Naga Morich (or 'Naga' Chilli), recognised as one of the hottest chillies is the world. Hot to the point of pain, it is a Scotch Bonnet relative prized for its strong, pleasant aroma as much as for its heat. Unlike other chillies, these are seldom cooked, but instead are eaten raw as an accompaniment to the main meal.
Both Goyas and Safna are soft-spoken people, and subversive is not a description that easily fits either one of them. But in their quiet, unassuming way they have helped revolutionise British gardening, not by aspiring to some grand design, but simply by doing what they know best: growing the Bangladeshi vegetables that they know and love.
Bombay Nights is located at 10 High East Street, Dorchester (www.bombaynightsdorchester.co.uk).