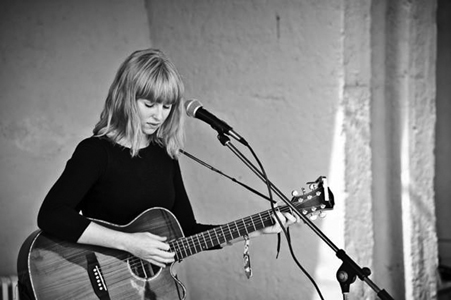 Much as it's convenient and probably a little too neat to declare that growing up and going to school below one of Dorset's most famous icons is likely to inspire creativity, it's hard to escape the trail of talent that has been nurtured under Colmer's Hill in Symondsbury outside Bridport.
No less than three children who attended Symondsbury school are currently playing to apprerciative audiences both near and far.
Singer-songwriter and former Symondsbury student, Fenne Lily, supported Marika Hackman and Sophie Jamieson at Thekla in Bristol recently. A review of her performance praised her gentle strums, sombre tones and delicate vocals saying, 'Like a flower blossoming it's only a matter of time before Fenne Lily excls and joins the likes of Lucy Rose, Laura Marling and Marika Hackman.'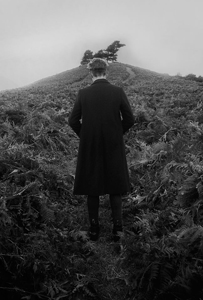 Another Symondsbury school past pupil, singer, songwriter and composer Douglas Dare is making big waves on the avant garde music scene across Europe.
Encouraged by his piano-teacher mother, Douglas began composing music at a young age. He took up songwriting in 2008 while studying at University in Liverpool. Now he is signed to London indie label Erased Tapes, along with Icelandic Broadchurch composer and experimental musician Ólafur Arnalds.
Douglas's elegantly moody, piano-based songs and haunting voice have been compared with Thom Yorke and James Blake. He released his first EP, Seven Hours, in September 2013 and the next year it was followed by the intimate ten-song album Whelm.
Douglas is now on a northern European tour, stopping at The Lantern at Bristol's Colston Hall on Sunday 3rd May.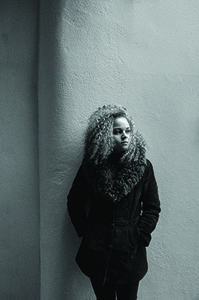 Another local talent, Ella Squirrell, cites her father's influence as one of her inspirations. She has just released her first EP, Loop and played on the acoustic stage supporting Ben Howard at Birmingham's Barclaycard Arena in April.
Ella picked up her first instrument aged just ten. She copied folk songs on an Irish penny whistle before moving on to the guitar when she was eleven. Her dad is a professional musician, playing mandolin in a trio folk band. He fully encouraged Ella's musical growth. Her mother Kim, a poet, taught Ella to be brave with words, helping to give her the confidence to write her own songs.
Ella's debut EP Loop, due out on May 19, contains four beautifully crafted songs including the haunting Trust is a White Dove and the enduring Quiet Fire.
With talented singer-songwriters like Peter James Millson and Jinder paving the way as Symondsbury residents and another generation of musicians hot on their heels, it's hard not to wonder what's in the water in this sleepy Dorset village.