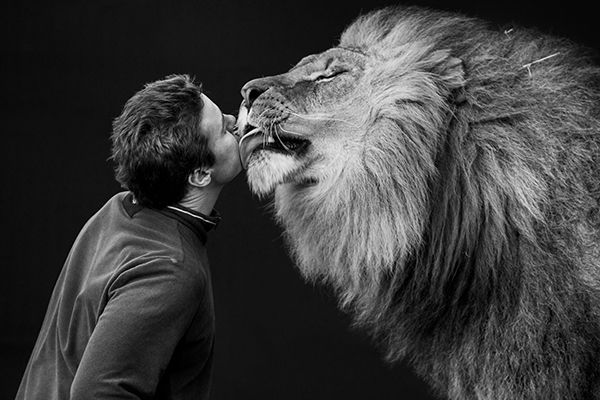 Somerset photographer Matilda Temperley has quickly built a reputation for capturing more than the eye can see. Interviewed for a film about the Marshwood Arts Awards she spoke to Victoria Byrne.
It's surprising how often a career path simply appears out of nowhere. One day you might be deeply ensconced in the study of exotic diseases and the next thing you know you are photographing the Burlesque Hall of Fame and discussing how stripping has changed since the 1950s with an 85 year-old stripper who still proudly struts her stuff.
Matilda Temperley was going to be a scientist. The Somerset based photographer whose diverse range of work includes documentary, portraiture and fashion 'happened' upon photography while she was studying the control of infectious diseases at the London School of Hygiene and Tropical Medicine. 'I came to the profession quite late' she remembers. 'I didn't think it was a proper career path.'
Busy doing cost effectiveness studies for the Human Hookworm Vaccine Initiative in Latin America and East Africa and looking at methods of malaria control, Matilda wanted to tell stories of neglected tropical diseases. However, although understanding the importance of field research and writing up reports, she believed there was another way of getting the information out. 'I was actually living in Uganda for a while and I thought that through photography I could tell stories much faster than through science' she says. She picked up a camera and without any training began taking photographs. It was a remarkable journey that has led her around the world photographing people as diverse as members of the Mursi tribe to photographing willowy models for glossy magazines.
When the national media began to focus on her home county of Somerset in the winter of 2013 Matilda's reaction was personal. She waded through the murky waters of the Somerset Levels to tell the stories behind the devastation caused by heavy rainfall and flooding in what was seen as one of the country's worst natural disasters. She produced a book about the project called, Under the Surface: Somerset Floods, hoping to raise money to help the victims. When the company that was going to print it declared itself bankrupt she chained herself to the gates outside when it looked like she would lose the money she had paid to have it printed. She got her money back and the book, a stunning record of the pain, desolation and ruin caused by the floods, alongside the eerie beauty of nature's power, quickly sold out.
However it's the stories of people on the edge of society that Matilda is most attracted to. 'I think I'm probably inspired by marginalised groups and societies' she says, 'whether it's the circus, the floods, where a small group of people were fighting for their rights, or my work in Africa.' Talking about the burlesque project which will be the subject of a new book in 2016 she says, 'Every year there's a Burlesque Hall of Fame and they crown a Miss Exotic World. What happens is that the legends of the burlesque world—these ladies up to 85—they get on stage and they do their strips before all the other ladies. The whole audience is predominantly women and these ladies come on, and sometimes they're on their Zimmer frames or in their wheelchairs and they get up and they strip and they get off again.'
Her African photographs are stark and challenging whilst also absorbing and beautiful. She fell in love with East Africa during her studies and has been documenting the changes in the South East and Omo valley over the past eight years. However the fast changing political climate makes it difficult to continue. 'There's a lot of political repression there' she says. 'It's quite hard to work there now as a photographer.'
Back home her fashion work pays the bills while she builds on her ideas for new projects however she understands the difficulties faced by those that are starting in any career, especially photography. 'You just have to keep trying' she says. 'Because the photography industry is so competitive you have to learn to take the knocks.' This is part of the reason she sees a huge value in artists participating in initiatives such as the Marshwood Arts Awards. 'I think all awards are brilliant' she explains. 'Because they generate press and your footprint on the internet becomes bigger.'