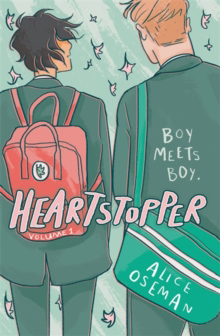 Picture Book Review
I Used to be a Fish: The Story of Evolution by Tom Sullivan
Published by Hodder Children's Books,
Ages 4+
Recommended by Antonia Squire
I love a silly picture book, and what could be sillier than the story of a fish that turns into a boy who wants to fly?
With simple, yet vibrant illustrations, Tom Sullivan tells the tale of a fish who grew legs and walked on land. But then grew fur and hid from big monsters. And then the monsters disappeared and he changed again into a monkey who loved to swing from the trees. Soon he grew taller and cleverer, but lost his fur and started to hunt and build. And he kept building and inventing wonderful new things before wondering if he will ever learn to fly.
This silly tale of a fish who becomes a boy who wants to fly is a brilliant introduction to the concept of evolution for the smallest homo sapiens living amongst us. Included in the back of the book is a brief graphic history of life on earth from 4.6 BILLION years ago to now and a very simple definition of how evolution has happened over that time.
Children's Middle Grade book review
The Unadoptables
by Hana Tooke and Illustrated by Ayesha L. Rubio
Published by Puffin Books, Ages 9+
Recommended by Nicky Mathewson
Five "unadoptable" orphans live under the same roof; The Little Tulip Orphanage in Amsterdam. What makes them unadoptable? They're a little quirky you could say.
Matron Gassbeek is a crook, a mean and selfish individual who just wants to be rid of these misfits. Agreeing to sell the children to a brute of a man she thinks she has solved all of her problems. The plan, however, is interrupted and the children escape the orphanage.
All they need now is to find a guardian. Milou is convinced that her parents are coming back for her and so, with her friends, follows a very thin thread of clues to find them.
An incredible adventure unfolds and nothing is as it seems. The children are running out of time before they are discovered by the authorities and sent back to that awful place. Can they solve the mystery and be happy at last?
This is an imaginative, fast-paced adventure with wonderful characters that takes you on a whirlwind of a journey.
Teen book review
Heartstopper Volume 1: Boy Meets Boy
by Alice Oseman
Published by Hodder Children's Books, Ages 14+
Recommended by Nicky Mathewson
Charlie and Nick go to the same school but they're not friends, you could say they're opposites, moving in different circles. They are asked to sit next to each other in class one day and a wonderful friendship is sparked. Charlie falls quickly for Nick but is not foolish enough to think that Nick would ever reciprocate the feeling. Stranger things have happened though, and you shouldn't write off romance before it has a chance to grow. They do say opposites attract…
I love graphic novels for the speed with which they pull you into a story, two pages in and I'm right in there with the characters. With her well-crafted and sensitive illustrations, Alice Oseman portrays so much, the experience is so visceral. I felt the anxiety of the teenage characters and the pure warmth of their budding love for each other.
I am completely head over heels in love with this series and I cannot wait to read book four which is on the horizon. It's a bit sweary, but I would happily recommend it to readers ages 14 and up.