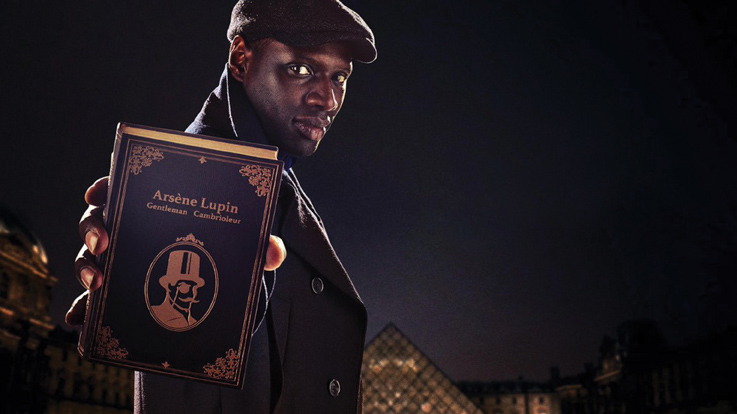 NETFLIX
Lupin
In the first 28 days of its release, Lupin was seen by over 70 million Netflix subscribers.
The show has a razor-sharp script from George Kay (Killing Eve). It is inspired by the books by Maurice Leblanc who created the character of Arsene Lupin.
"Lupin is an addictive, clever puzzle that combines elements from "Luther," Sherlock Holmes," and "Inside Man" for an engrossing experience." Roger Ebert.com
Omar Sy is superb as Assane Diop.
BBC
A Matter of Life and Death (1946)
Powell/ Pressburger wrote, produced and directed a host of great British films. This is a must. Jack Cardiff one of the greatest cinematographers of all time made full use of black and white film and glorious technicolour. A movie that I will never tire of watching.
"a romantic, daring and beautifully realized allegorical fantasy—one of the best of the Powell/Pressburger movies." Martin Scorsese
Shakespeare in Love (1998)
Won 7 Oscars. Very clever script by playwright Tom Stoppard and Marc Norman
"The richest and most satisfying romantic movie of the year. It's really about two great loves at once—the love of life and of art—and the way that Shakespeare, like no writer before him, transformed the one into the other." Entertainment Weekly. Owen Gliberman.
MUBI
Since 2007, MUBI has quietly positioned itself by word of mouth as the go-to film service for film lovers.
African Queen (1951)
"As charming as the C.S. Forester novel on which it is based, The African Queen is top flight entertainment, delightful, different, always interesting. It is filled with excitement and adventure and sparked by superlative performances from Katharine Hepburn and Humphrey Bogart." The Hollywood Reporter.
AMAZON PRIME
Supernova ( 2020)
"The actors Stanley Tucci and Colin Firth have been friends for 20 years and that is plainly evident watching them play long-time lovers in the wrenchingly beautiful film Supernova."
The Associated Press. Mark Kennedy.
One Night in Miami ( 2020)
Set on the night of February 25, 1964, One Night in Miami follows a young, brash Cassius Clay as he emerges from the Miami Beach Convention Center the new Heavyweight Boxing Champion of the World. Against all odds, he defeated Sonny Liston and shocked the sports world. While crowds of people swarm Miami Beach to celebrate the match, Clay – unable to stay on the island because of Jim Crow-era segregation laws – spends the evening at the Hampton House Motel in Miami's African American Overtown neighbourhood celebrating with three of his closest friends: Malcolm X, Sam Cooke, and Jim Brown.
"It's an immensely watchable evocation of a moment when black America was on the verge of an upheaval that continues to resonate, in 2020 as strongly as ever. It absolutely puts you—to coin a phrase of the time—in the room where it happened."
The Guardian. Jonathon Romney.