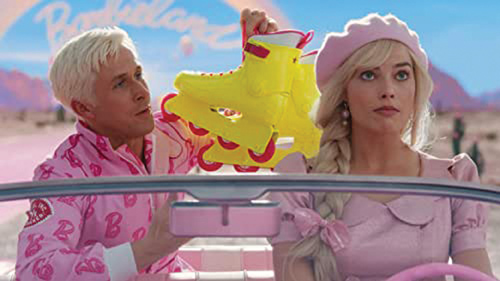 Plaza Cinema Dorchester
Barbie (2023) Starring Margot Robbie as Barbie and Ryan Gosling as Ken. Alongside Robbie and Gosling, Barbie is set to feature a star-studded cast…. Greta Gerwig (Little Women) serves as director and co-writer of Barbie alongside her husband, Noah Baumbach. Variety. McKinley Franklin.
Bridport Arts Centre
My Sailor My Love (2022) Bridport Film Society Screening. Shot on the misty Achill island off Ireland's west coast, Finnish director Klaus Härö's English-language debut grapples with the rough currents of late-in-life regrets and resentment. Cranky retired sea captain Howard (James Cosmo)—once content with shutting himself off from the outside world—is forced to open his disorderly home, and subsequently his heart, to Annie (Brid Brennan), a housekeeper hired by his overworked daughter Grace (Catherine Walker). The Guardian. Phuong Le.
BBC iPlayer
By The Grace of God (2017) This is a social justice film made with purposeful conviction and a quiet, never strident, sense of indignation. The Hollywood Reporter. David Rooney.
The Adventures of Robin Hood (1936)
Only a spirited and extravagant production could do justice to the Robin Hood legend; this film is more that equal to the task. Korngold's score won a well-deserved Oscar, as did the editing and art direction. TV Guide Magazine.
Netflix
Wham (2023) In 1982, the best of friends and still teenagers, George Michael and Andrew Ridgeley as WHAM! set out to conquer the world. By June of 1986 they played their very last gig at Wembley Stadium having done exactly that. Martin Cid Magazine.
Amazon Prime
Respect (2021) Respect has everything you could hope for in a musical biopic. It has a good story and great songs and, best of all, it has someone in the lead role who can put those songs over. San Francisco Chronicle. Mick La Salle.