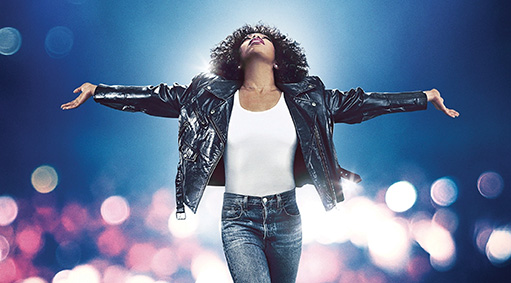 The Electric Palace Bridport
I Wanna Dance With Somebody (2022)
"Critics will sniff, as they invariably do, about the familiar conventions of the music biopic. But the spirit of I Wanna Dance With Somebody transcends those conventions far more often than it gets weighed down by them." The Hollywood Reporter. David Rooney.
The Empire of Light (2022)
"Empire Of Light is a sentimental film—the piano-heavy score from Trent Reznor and Atticus Ross advertises that from the opening bars—but its message of love, tolerance and finding family wherever you can, should make an impact in darkened rooms wherever it plays." Screen Daily. Fionnuala Halligan.
Bridport Arts Centre
Love around the World (2021)
Directors Andela and Davor Rostuhar are a married couple from Croatia who, after he proposed during a visit to Antarctica, decided to spend the first year of their marriage travelling around the world interviewing other couples about love…the resulting documentary is very polished for what was presumably a mostly two-person operation, beautifully shot by Davor and seamlessly edited together." The Guardian. Leslie Felperin.
Netflix
Your Place or Mine (2023)
"A charming new romantic comedy featuring two stars of some of the best examples of the genre, Reese Witherspoon and Ashton Kuchner. At the helm and behind the script of the film is rom-com veteran Aline Brosh McKenna" Screen Rant. Valerie Parker.
BBC iPlayer
County Lines (2018)
Based on the 'county lines' crisis whereby gangs use children to smuggle drugs from large cities to smaller towns, writer-director Henry Blake's feature debut is a harsh, bleak and moving slice of social realism. Cinevue. Christopher Machell.
Night of the Living Dead (1968)
Despite mostly unprofessional acting, near non-existent production values, homemade special effects, and cheap grainy black-and-white film stock, the film is a triumph.
TV Guide Magazine