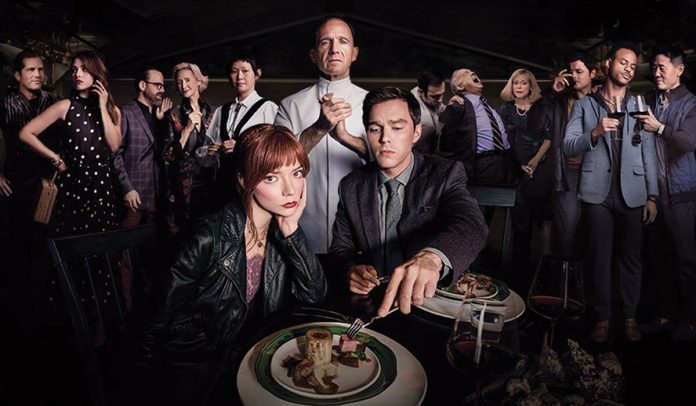 Plaza Cinema Dorchester
A Man Called Otto (2022)
The film stars Tom Hanks as the titular Otto, a grumpy widower who enjoys tormenting his neighbours. The original Swedish film A Man Called Ove (2015) is available on Mubi.
The Electric Palace Bridport
Call Jane (2022)
"Director Phyllis Nagy has crafted a subdued but affecting portrait of that time, strengthened by deft performances from Elizabeth Banks as a sheltered suburban mother whose eyes are opened and Sigourney Weaver as the leader of an underground abortion-facilitation service." Screen Daily. Tim Grierson.
The Menu (2022)
"The Menu is a hilariously wicked thriller about the world of high-end restaurants, featuring a stellar cast led by a phenomenal Ralph Fiennes" IGN. Rafael Motamayor.
Bridport Arts Centre
Big v Small (2020)
Part of The Bridport Film Society's season
"Joana Andrade's accomplishments can be framed in simple metrics: She increased gender equity in her sport, she surfed massive waves, but most importantly she came to terms with her trauma. I'm not giving something away by revealing that. I found myself revelling in her journey, framed like the classic Hero's Journey, and her growth and experience." Films Gone Wild. Daniel Pappas.
Netflix
The Pale Blue Eye (2022)
An adaptation of the 2006 gothic thriller of the same name by Louis Bayard, about a series of fictional murders in 1830 at West Point Academy, where an odd, young cadet named Edgar Allan Poe is currently attending.
Amazon
A Hero (2021)
Winner of Grand Prix at Cannes 2021.
"It's a superb morality play that immerses us deeply in a society's values and rituals and keeps us guessing right to its powerful final shot." Time Out. David Calhoun.