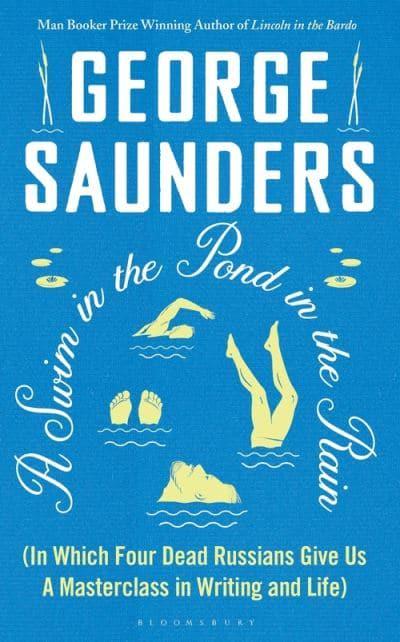 Marshwood Vale based author, Sophy Roberts, highlights her slim pickings for February. In this case, 'one of the most inspiring books' she has ever read.
Like every author publishing a new book in the last 12 months, Covid-19 has been a rattling experience. It has often felt pointless to even talk about culture when there have been much more immediate issues at hand. I then remind myself about the topic I've just given four years of my life to—in search of a remarkable piano in Siberia on behalf of a friend, a Mongolian concert pianist—and I take a leaf out of my own book: the inspirational life of Maria Volkonsky, a nineteenth-century Russian princess who in extreme isolation, found her simple pleasure in music.
The daughter of one of Russia's most decorated generals, Maria was a society beauty. Her husband, Prince Sergei Volkonsky, was a childhood friend of the Tsar's. Then in 1825, their glittering existence—from holidays in Crimea, to balls in St. Petersburg—was drowned by the sound of canon-fire and fetters in the snow.
It happened on the day of the winter solstice: Volkonsky and a group of well-born political liberals rose up in a failed coup against the despotic Romanovs. Five were hanged. A hundred-or-so 'Decembrist' nobles, including Volkonsky, were sent to Siberia. They were stripped of their children, wealth and privileges. If their wives went with them, warned the Tsar, they too would be banned from returning to European Russia. When Maria chose to do just that, abandoning their two-year-old son to follow her husband, she became the cover girl for what is sometimes called the First Russian Revolution. And on the back of her sledge? A little piano.
It was a remarkably brave endeavour, with both princess and instrument surviving a four-thousand-mile journey from Moscow along the infamous Great Siberia Trakt, their passage over a frozen Lake Baikal a feat of endurance in one of the last places on Earth you would expect heroics, or to hear a note of Bach. From 1801 to 1917, more than a million subjects were banished under the Tsarist penal exile system. From 1929 to 1953, around 2.7 million forced labourers died in the Soviet Gulag. Varlam Shalamov, a poet who spent seventeen years in a Siberian camp, described the terror of indifference, how the cold that froze a man's spit could also freeze the soul.
But not Maria, who moved her instrument into the windowless cell she shared with her husband. When the couple later lived in the Siberian city of Irkutsk, Maria held musical salons using a Lichtenthal grand piano sent by her brother, which survives to this day. She fought for musical education in schools, and raised money to build the town's first purpose-built concert hall—civic philanthropy that earned her the spontaneous applause of the public. At the inaugural concert, locals rose to their feet to thank her, in spite of her exile status.
In Siberia, music took on a renewed purpose. It's what Maria cherished, an impulse the Decembrists shared when they set up a music school in prison. The same happened with literature. The Decembrists building an extraordinary library, with their powerful libertarian principles disseminated through the Siberian hinterland as a direct result. I find their narrative inspiring in these lockdown times, when some of us are looking for comfort in listening to music, others in painting, still others (like me) in reading and writing. And if none of these apply to you? Perhaps it's a good time to explore some new horizons. Which is what brings me to my book of the month: A Swim in the Pond in the Rain by George Saunders, author of the Man Booker Prize-winning, New York Times bestselling Lincoln in the Bardo.
Saunders has spent twenty years as a professor in the prestigious Syracuse University graduate MFA creative writing program. This new book is like joining his masterclass, from the comfort of home. The book features a series of essays on how to become both a better writer and reader, on what makes great stories work—using the Russian short story form as his example—and what they can tell us about how to live. Focusing on Chekhov, Gogol, Turgenev and Tolstoy, Saunders is a compassionate, funny teacher, with an eloquent moral sense of purpose. But most of all, he demythologises the act of writing, so you can start to see it is the attempt that matters first.
"You don't need an idea to start a story," he writes. "You just need a sentence. Where does that sentence come from? Wherever. It doesn't have to be anything special. It will become something special, over time, as you keep reacting to it. Reacting to that sentence, then changing it, hoping to divest it of some of its ordinariness or sloth, is… writing. That's all writing is or needs to be. We'll find our voice and ethos and distinguish ourselves from all the other writers in the world without having to make any big over-arching decisions, just by the thousands of small ones we make as we revise."
I just love these words. They are kind and encouraging. They make me realise there might be a path not only out of 'writer's block', but out of the winter dark. It is—and I don't say this lightly—one of the most inspiring books I have ever read. Buy it. Read it. Savour its insights, even if your art—photography, painting, dance—is something else.
A Swim in the Pond in the Rain by George Saunders is published by Bloomsbury. The Lost Pianos of Siberia by Sophy Roberts is now out in paperback.
Sophy Roberts is a freelance journalist who writes about travel and culture. She writes regularly for FT Weekend, among others. Her first book, The Lost Pianos of Siberia—one of The Sunday Times top five non-fiction books for summer 2020—is now available in paperback.