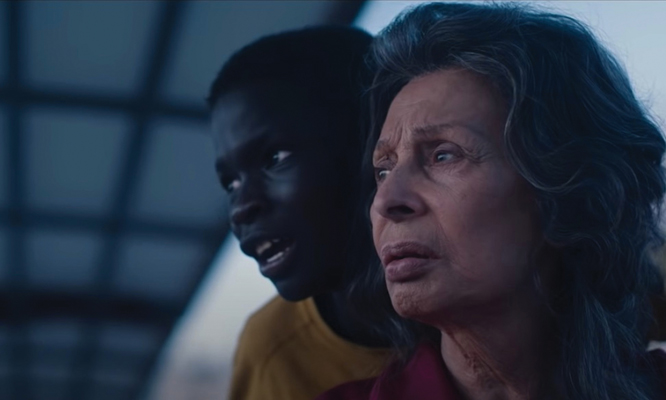 This month I have decided to journey back in time to some of the golden oldies of UK and US television
Amazon Prime
Twin Peaks
During Lockdown 1 we decided, as a family, to watch all 48 episodes of David Lynch's classic. It was a revelation not only for how entertaining it was, but I realised, I had forgotten so much of the plot and the strange obsessions of the director and his co-writer Mark Frost. F.B.I. Special Agent Dale Cooper is one of the most enjoyable and inspiring characters in television history. His simple passions and quirky behaviour was a welcomed sight in our living rooms every week during the shows very short run in the late 80's and early 90's. "Twin Peaks" started out on fire, gaining exposure during the pilot's multiple airings. The mystery of Laura Palmer's murderer practically invented conversations at the water cooler.
Jewel in The Crown
"There's nothing we can do," says one character at the end. "After 300 years of India, we've made this whole damned, bloody, senseless mess."
The actors are all excellent, but Tim Piggott Smith as Ronald Merrick is quite extraordinary, a character who is both disturbing and strangely pitiable.
"Saturated in gin fizz and repressed emotion, The Jewel in the Crown sits alongside Brideshead Revisited as the high-water mark of 1980s British TV. Understated and hugely poignant, its 14 episodes trace the decline of the British Raj"
Alexandra Coghlan, The Guardian .
Netflix
The Thick of It
24 episodes worth of satire on the lack of competence of British politicians! Peter Capaldi's character Malcolm Tucker has all the best lines peppered with many expletives.
More recent series that have caught my eye on Netflix
Call My Agent
A French series where in every episode a famous French star plays themselves as a client of the agency. Endlessly entertaining melodramatic French farce set in Paris.
Emily in Paris
This is Paris through the eyes of a young American on her first ever visit. The series creator is Darren Star who created Sex and The City. Emily's main adversary Sylvie Grateau is played by Phillipine Leroy-Beaulieu who is also a key player in Call My Agent. However, opinions are divided on this series:
"None of the same praise can be levelled toward Star's newest effort, "Emily in Paris." All of the criticisms that have previously been levelled at Star are actually valid when it comes to the Netflix series, which is so devoid of narrative tension that it barely qualifies as entertainment." Roxana Hadadi Roger Ebert.com
"Yes, Emily In Paris is unrealistic. But when it comes to escapist TV, reality is overrated"
Hadley Freeman. The Guardian.
All 4
The West Wing
If like me, you were glued to the US election there are 155 episodes about the presidency of Josiah "Jed" Bartlett, a Democrat. Created by Aaron Sorkin one of the great storytellers of US television, The West Wing won 26 Emmy's including Outstanding Drama Series which it won four consecutive times from 2000-2003.
"at heart The West Wing was a civic romance in love with democracy, and it didn't care who knew it." Time Magazine rated it one of the best series of all time.
And Finally.
Netflix premieres a film starring Sophia Loren. One of the great stars of Cinema. Winner of an Oscar in 1962 ("La ciociara"), nominated for another Oscar in 1965 ("Matrimonio all'italiana") and now 56 years later is tipped to be nominated for The Life Ahead (La vita davanti a sé)
"Sophia Loren, 86, returns to the screen after a decade to play a Holocaust survivor who raises the children of prostitutes. There is not a single false note in Loren's magnificent performance. Just sit back and behold." Peter Travers ABC.