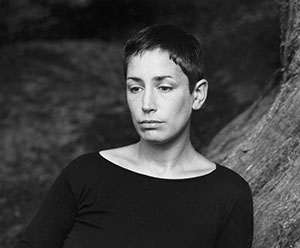 Flora (Flo) was a child of the 70s. From the age of three, she and her younger sister lived in the village of Thorncombe on the border between Dorset and Devon. Many of her childhood memories are of her mother's campaigning for CND or Friends of the Earth; and protests at Greenham Common. These activities have influenced Flo's life, and her thinking and attitude to present day issues.
After leaving school at 17, Flo spent some years moving around before returning to Thorncombe to live with her mother prior to the birth of her son, Zeb, in 1996. She moved to her present home in late 2002 with Zeb and their cat 'Tinker'.
Not surprisingly, Flo is very concerned to protect her own and her son's future environment. All that can be is recycled. As both she and Zeb are vegetarians, an allotment provides them with all their own vegetables.
Fitness plays an important part in Flo's routine and, in addition to her visits to the gym, she and Zeb go to Kenpo Karate classes twice a week. Not being a driver, Flo walks or cycles wherever possible and a favourite walk is along the coastal path to Lyme Regis, usually for her and Zeb to go to the cinema.
Flo is presently on a Counselling Course for Inter Personal Skills with a view to a higher-level Counselling Diploma. When time allows, she also models for photographic and art groups.