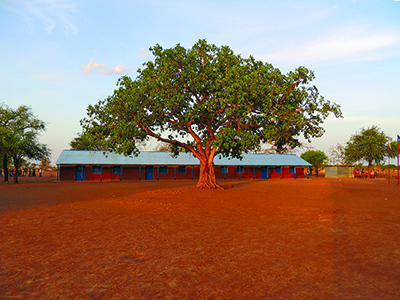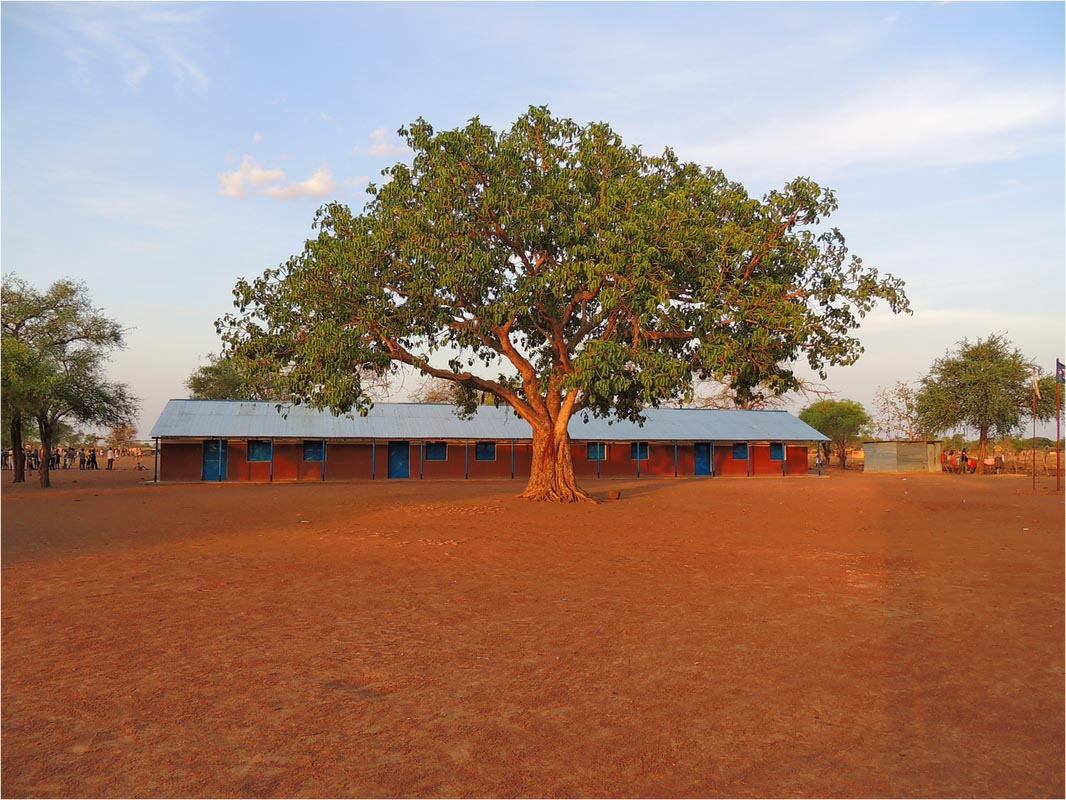 It's hard not to get emotional when watching our children grow up. Seeing them develop their own ideas, opinions and direction in life often produces a tear or two. It's instinctive for a parent to feel a wrench at letting them go, but more than anything, it is the realization that their childhood innocence is gone forever that really brings home the pain.
However not every youngster gets the opportunity to enjoy that childhood innocence. Whilst we, in more developed countries, worry about the loss of innocence brought about by social media, there are still children whose lives are surrounded by fear and uncertainty, with little or no prospect of improvement. The world's newest nation, South Sudan, where many children don't have the opportunity to get an education, has a unique link with the West Country. A charity that helps young girls get primary school education is run from Charmouth in West Dorset. Under Tree Schools has already built a school in Aweil, in the Northern Bahr-el-Ghazal state of Southern Sudan and under the watchful eyes of founders Joseph and Karin Ayok-Loewenberg, it is hoped that this can be extended to offer the children there a Secondary school education as well.
Visiting Bridport recently, Joseph, who now works for the new government in South Sudan, explained how difficult life is for children who have never known an environment without war. For most of the time since independence from the UK in 1956, Sudan has been in civil war. The people of the South, mainly black tribes, had sought independence from the northern Arab-led Government based in Khartoum and a result was the breakdown of the infrastructure of the South, including its education system. Joseph and Karin had set up schools under trees during the war and when a peace agreement between North and South was signed in 2005, they were able to pursue their vision of a permanent school to help the girls, who are such an important part of the community. 'Some have to walk up to five kilometers just to get to school' Joseph says. The school provides them with one meal a day and they then walk the five kilometers back home again. 'Once a month we buy a bull to give the children a meal of meat' he explains. However when a new war broke out in 2013, what Joseph called 'food security' became an issue again. The cost of a bull nearly tripled and the cost of grain and rice also rose dramatically. This has made it more difficult to feed the children.
The war has also impacted the school in other ways. Before the recent outbreak the new independent government contributed toward teacher's salaries. Now these salaries, although still in place, sometimes take up to three months to arrive. As Joseph explained 'Sometimes they don't arrive at all.'
Apart from the obvious benefits of academic education; reading, writing and learning about the world around them, Joseph believes that the school must play a role in helping the children with life skills. Alongside the main curriculum they now run sewing classes, which Joseph hopes will help the children to make their school uniforms last longer. This initiative is part of a long term dream he has that perhaps if the girls are successful, a small factory could be built where uniforms could be produced for schools throughout the region, if not even further afield. 'This could give them a job' says Joseph 'and even help fund the school in the future.' Joseph also hopes that some of the children who have been educated there might one day go for teacher training themselves and perhaps even come back to teach there.
The school has also built a bread oven which means they can make their own bread and they now do their own farming. Most of the Dinka families in the area are farmers and the children are often daughters of farmers so they are well used to caring for cows, sheep and goats. There are 21 teachers, three cooks, three security personnel and two gardeners whose job it is to keep the area surrounding the school clear. Not only do the children have to contend with hunger and disruption because of war but the surrounding area is also home to lions, hyenas and wild dogs. Without the work of the gardeners the brush would be ideal cover for opportunistic wild animals.
With over 450 children and 52 nursery school children, Under Tree Schools is already an extraordinary achievement. However Joseph believes they can do more and hopes to raise money to build their own Secondary School on the same site. Thanks to a bursary fund set up by one of the supporters they already sponsor 21 of their pupils to study Secondary education at other schools around the area, but with their own building Joseph believes they could easily help up to 100 children benefit. And again he stresses that the benefit is not just academic. Through the school's supporters they have also been able to give the girls and the boys who attend the local chapel the opportunity to take part in sport. The girls play netball, basketball and handball and there is a football team for the boys with uniforms donated by the trustees.
'Children are children' stresses Joseph 'and life is so serious to the point that there is no play. Anything that will allow children to be children is a good thing'. He sees the sport as a kind of a therapy that will help them. 'They have seen terrible things and there are horrific stories; grandfathers, fathers, uncles or brothers who have died. 'The rural areas are the war grounds of atrocities' he says. 'People can be very cruel'.