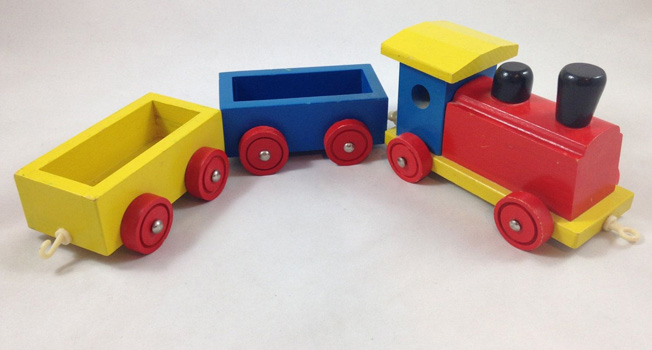 As December 25th is fast approaching, it's time once again to hunt down some lovely gifts for your nearest and dearest. But let's please have some originality this Christmas. You should be fondly remembered by your loved ones for your creative spark and inspiring ingenuity at choosing presents. Be brave, be imaginative, be lateral! No more boring old socks or handkerchiefs, strangely branded eau-de-toilette or bath salts smelling of formaldehyde. If you wouldn't really appreciate receiving a book on 'Famous Cats of the World', then there's every chance that Uncle Jack wouldn't want it either. Last year's fluorescent reindeer hat (so cute when first worn) is no longer a 'must-have' fashion accessory and meercats are so desperately LAST year, darlings…
So, here's my list of lateral gift suggestions for 2018. I'd love to buy some of them for myself if anyone decided to make them available.
Smart Noise Cancelling Headphones: Of course, these exist already but they're not selective. They may lower the volume of some unwanted background noises (cars, washing machine, annoying music from next door etc) but I'm talking here about special headphones that can be programmed in advance to remove 100% of particular sounds. For example, I never ever want to hear again the 'Go Compare' commercial, Justin Bieber's song "Baby" nor the immortal self-service check out refrain of "Unexpected item in the bagging area". My special headphones would selectively remove these and only these sounds, leaving me to enjoy the rest of my life in relative peace and calm. I could also programme it to erase the sound of dripping taps, chainsaws (but only on Sunday afternoons), the squeak of squeezed polystyrene and all crying babies. And if it ever picks up the word 'Brexit', it instantly eliminates all conversation and plays me a soothing Bach symphony to ease my furrowed European brow. I would be prepared to really pay a lot of money for these headphones if only somebody would invent them.
iBus: After the iPhone and the iPad, comes the iBus app. With existing rural bus services being slimmed down and under threat, it's increasingly difficult to get anywhere without a car. So here comes iBus—a free app downloadable to your mobile. Tired of waiting for the next X53 from Axminster to Bridport or the 96A from Yeovil to Crewkerne? You will feel much more relaxed when you use this App and see pictures of the bus than might be on its way to you. Watch the film of it arriving and listen to the sound of the approaching bus to calm your frazzled nerves. You will feel instant karma at the mere thought of the bus' arrival. IMPORTANT: Please note that the buses seen on this app are entirely fictional and virtual. No real bus may actually arrive, but you might feel a bit better for a minute or two.
European Experience: Instead of a box of chocs or a gift set of nice smelly soap, why not take your family abroad on an adventure of a lifetime? Visit beautiful Strasbourg and historic Brussels. Your children will gasp in awe at the Council of Europe and your partner will dribble with sheer joy at the complexity of Luxembourg's European Stability Mechanism. Fun For All The Family? Well, not really if I'm honest… Margate or Manchester might be just as good, and very much cheaper.
Gin Joint: After last year's alcoholic hit of Prosecco, 2018 is the year of Gin. Buy your family our do-it-yourself Gin Joint Kit so you can make ever more adventurous flavoured gin cocktails such as Jurassic Coast dinosaur flavour or organic rustic drain with diesel-oil aroma. You can even sample our new Gin Jam on a hot buttered crumpet.
BrainStick TV: Do you gasp in wonder at the huge proliferation of TV channels and programmes? Confused by Netflix and Amazon Prime and digital downloads? Are you screaming at Streaming 'cos you don't know how to watch whatever it is? Well, worry no more. A small operation will take only five minutes and you can watch any TV programme at any time without even opening your eyes (pain-free and only £9,999 per insertion). Smaller than a grain of wheat, the BrainStick is implanted just behind your right ear (almost invisible) and streams every known TV programme in the world for free straight into your brain! Watch last week's Apprentice on BBC while reviewing The Crown and Fargo simultaneously. No point in wasting time catching up on missed episodes when you can watch everything at once. What's the point in sleeping when you could be part of The Walking Dead for real? WARNING: May cause brain overload, epilepsy and seizures. Do not drive while using BrainStick.
New Train Set: Model trains are always a favourite gift and the 2018 Xmas Train is no exception. Unfortunately this one's either running late or it's been delayed because of engineering works near Surbiton. The service to and from Waterloo has unfortunately left quite a bit to be desired and has finally been cancelled for Christmas. Out of stock. Also out of patience.
Recycling—the Game: Family card and board games are perennial favourites at Christmas time. After the turkey and Xmas Pud, clear the table and put away your mobile phones and have fun playing one of these new games! Try your hand at 'the Recycling Game' in which players draw cards at random depicting various festive items. The object is to guess where they will go when it's time to throw them away. Does gift wrapping paper go into recycling or rubbish? Does mistletoe go into the food compost? Try and catch Grandad as he attempts to slip some metallic tinsel off the tree into the wrong bin! Naughty Grandad! And where do you put the Christmas tree itself? Surely not into organic recycling? Fun For All the Family! Well, it was fun until Auntie Jean had a serious sense of humour failure about whether the sprig of holly on the Christmas pudding should go into garden waste!
Brexit—the Game: Yup, it's another game and I'm sorry but this one's a must because whatever you do there's no avoiding it. At a restaurant, the players all sit round the table having a nice time. Then, one of them announces they're going to get up and leave. The object is for all of them to agree on why, how and when the leaving takes place and how much they will pay each other for the lunch bill. Suitable for up to 27 players, this game can last several decades, so it's not really suitable for one afternoon over Christmas. Fun For All the Family? Absolutely not.