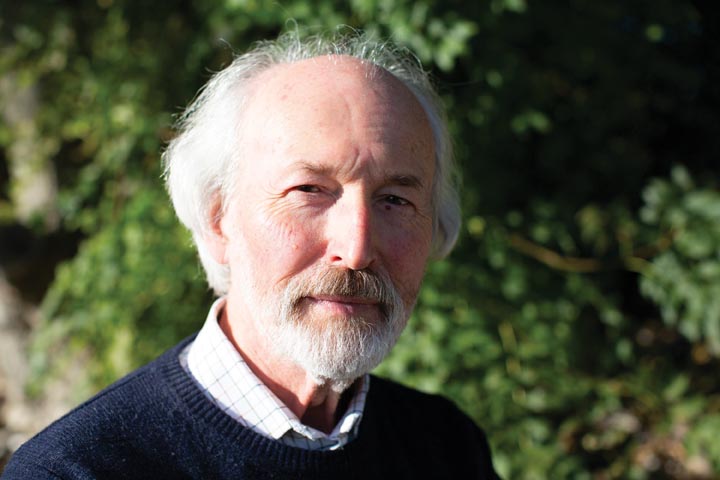 Archive film shows in our village halls and bigger venues have been a real draw for local audiences over the years. Margery Hookings reports on the latest news from the rural media charity Windrose, which has just been awarded grant funding to continue its innovative work.
Grant funding has enabled rural media charity Windrose, known for its film archive of Dorset, Somerset and Wiltshire life, to forge ahead with new community-based work.
All its current projects had been cancelled or postponed because of the Covid19 pandemic.
'It left very little to cover overheads or keep the team together,' director Trevor Bailey said.
'Then the National Lottery did a wonderful thing. It paused all of its normal grant giving and went over to supporting charities through the worst of the crisis. This was short term funding but, so long as the position does not become hopeless again, it has prevented many disasters.
'In Windrose's case, we applied for funding to help with continuing overheads for four months but we did not want money just to prop things up. We also asked for support that would help us to continue to do useful work and to develop projects for the future.'
The National Lottery Heritage Fund has helped Windrose with a grant of £30,000 to fund a range of work, including ensuring the film archive continues to be looked after and used and also allowing the team to work on the creation of future projects.
Mr Bailey said: 'That's just what we want. We don't want to be kicking our heels and we certainly don't want to lose the skills and knowledge that are vital to Windrose. We want to be active and doing some good in the present situation.'
One new project that will be doing just that is a partnership with Age UK North, West & South Dorset funded by a £5,000 grant from Dorset Community Foundation.
'We will be contacting and interviewing older people isolated at home, by telephone or Zoom, to record their memories and life stories,' Mr Bailey said. 'The recordings will then be shared with other older people and, via websites, with the wider public.
The National Lottery Heritage Fund has also funded an initiative to publicise Windrose, its work and the resources it has available much more effectively than before.
'This is something which we have never been able to do before. It has always been one of our greatest inadequacies. Now we have on board a professional in PR who knows our work.' Mr Bailey said.
And Arts Council funding of £14,016 is supporting a project combining old films and live singing for groups, assisted by Alzheimer's Support Wiltshire.
'It works beautifully to involve people and stimulate memories,' Mr Bailey said. 'The difference is that we are now going to deliver it online by involving carers using Zoom.'
'All this is happening over only the next few months but it is really encouraging to know that we have the means to pursue new ideas, involve new people and reach out to the community as never before.'
Windrose was set up in 1984 under its earlier name of Trilith. It uses the visual and audio media for educational, archival and creative work in rural communities throughout Dorset, Somerset and Wiltshire.
Over the years, it has presented 256 archive film shows in village halls, cinemas, theatres and arts centres. Windrose has also created a huge range of media projects for local communities, including radio training for young people, its far-reaching internet radio station for farmers, video and CD productions along with opportunities for new musicians, poets and playwrights and projects for people affected by Alzheimer's and isolation.
Said Mr Bailey: 'We have survived and developed for nearly 36 years without a penny of regular funding. We have simply gone on creating project after project and fundraising for them one by one.
'Many people tell me that a charity cannot keep going that way but we have. We have never had subsidies just to exist. All of our funding has been for practical work. The great thing is that we have been able to hold our core team of media and community work experts together for all that time.'
About Windrose
Windrose was set up in 1984 under an earlier name, Trilith. It is a registered charity (no. 1136144). Its purpose is to use the media to undertake educational, archival and creative work in rural communities.
In 36 years Windrose has never had any regular funding but has developed a long succession of projects which respond to community needs, fundraising for them one by one
All of Windrose's work is based on outreach into dispersed communities and upon the close involvement of local people from a very wide range of ages and backgrounds.
The Windrose website is currently being revamped. In the meantime, visit the Close Encounters website http://closeencounters-mediatrail.org.uk/ to find film and audio from Dorset, Somerset and Wiltshire.
Creative innovation
My first contact with Windrose was in its previous guise of Trilith at a film show at Broadwindsor's Comrades Hall.
I was captivated by the old film footage from the area. It was an incredible experience watching people from an age gone by, going about their daily business in a rural setting I knew so well.
And when the show was over, Trevor Bailey announced that Trilith was starting a new project called Farm Radio. Volunteers—women in particular—from farming backgrounds were being sought to train as reporters for the internet radio station.
I'm a farmer's daughter and granddaughter but I thought my connections to agriculture might be a bit tenuous. And as a print journalist, I wasn't sure I was what they were looking for.
But, in any case, I stepped forward and joined a growing team that went out and about, talking to the agricultural community and recording their fascinating stories and events.
Sadly, Farm Radio no longer exists, but it was a fabulous experience and led to me doing more work for Trilith, including recording audio trails and researching.
Windrose's work is a wonderfully creative, eclectic mix, using oral history, music, the spoken word and, of course, its marvellous film archive, to produce something very special.
This latest funding enables the charity to continue with its community-based projects in its own innovative way.