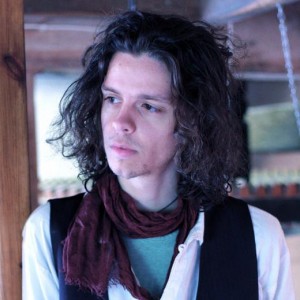 A recent piece in the Observer Music Monthly magazine, it's 76th and final issue was accompanied by an extraordinary photograph of the folk singer-songwriter Pete Seeger. The piece was written by Burton Bradstock's Billy Bragg, and it showed the 90-year-old American legend photographed in New York last year. Billy said that Seeger 'towers over folk music like a giant redwood'.
What was really striking was the extraordinary achievement of survival. The sight of a 90-year-old man clutching a guitar and banjo powerfully highlighted the longevity of the music produced by so many singer-songwriters over the years. Over the last fifty or sixty of those, men and women with guitars have travelled the highways and byways, playing their songs to anyone who would listen. If they were lucky they scraped a living, or if very lucky they got a recording contract, and we would buy their LPs and hang onto their every word – because they were the voices of their generation. The sight of Pete Seeger's ageing limbs and ancient banjo starkly brings home the fact that they appear to be a dying breed. Today the world of music is dominated by X-Factor style commercialism, where the singer-songwriter simply doesn't bring in the money that the music industry needs.
However, a dying breed they may be, but they are not going away. There are folk nights and open mic nights thriving all over the countryside, and as people step up and sing their songs, there are still those with a will to work at it full time. To survive and even thrive, however, they will just have to do it with a bit more understanding of the way things are these days. One such singer-songwriter is East Devon based Cole Stacey. The 24-year-old, who grew up just outside Honiton, has just released his first CD and is currently touring the countryside hoping to build an audience for his work. The days of the lucrative and much sought after 'record deal' are no longer the main focus for musicians like Cole. His new CD is, as he puts it, a body of work he just had to get recorded so he could move on to new work. Thankfully it is a body of work that was worth recording because, for Cole, the CD is his bread and butter while touring. Without the backing of a wealthy management or record company, all the expenses fall to him, and a few CD sales can be the difference between paying for the petrol to get to a gig or running on fumes.
The youngest son of a musical family – his Dad owned a music shop in Offwell and still plays locally – Cole couldn't help but be drawn to music as a profession. He began with drums and took up playing guitar when he was sixteen. That prompted him to take a music A level.
After a trip to India, he decided that music was going to be the source of his living, but it wasn't a decision taken with stars in his eyes. "You just have to start at the bottom," he says. "You go round to open mic nights, of which there are a lot in Devon, and just get up and sing." A leg up from a performance and interview with BBC Radio Devon helped him step up a level, and the comment from Steve Knightley of Show of Hands that Cole is 'an impassioned and ambitious young songwriter', hasn't done any harm either. Lodge Music, who promote a wide variety of established and upcoming artists, has helped Cole put together his CD, and now he has plenty of hard work ahead as he tries to build a solid fan base. And that can take time. Many of the legions of fans of Devon's current golden boys, Muse, probably aren't aware that members of the band have been working musicians for the best part of twenty years.
Cole's CD, Changing faces, contains 10 tracks, nine written by Cole and a beautiful cover version of Elton John's, Talking Old Soldiers. Cole is accompanied by the incredibly talented and versatile Scott Ward, a percussionist and pianist from Winchester. It was produced partly by Cole and partly by Simon Greenwood and shows a confident songwriter who has quickly built his own style. Speaking of songwriting, which he admits is his real passion, Cole says "I think you have to have a certain blind faith in yourself. I feel like I have something to say – like every songwriter does. When I first started it was a very indulgent thing, but now I accept that you have to make it accessible. You can't just stay completely inside your bubble."
With the current trend to download individual songs as opposed to complete albums, Cole is also aware that it is up to the musicians to work hard to get a market for their music. Perhaps that's the positive that will see a resurgence in good live music. Many people will know about the Facebook effort to ensure that the 2009 Christmas chart number one, wasn't completely manipulated by Simon Cowell's X-Factor television show, as it had been for years previously. In that case, just enough people signed up to make the point that contrived music wasn't what the whole country wanted. But that's as much a sign of the power of the internet, as it is of people power. What the music industry really needs now, is more people supporting live music in its traditional home of pubs, clubs and village halls. As musicians like Cole Stacey travel from town to town playing their songs and describing the world as they see it, music fans need to be there, to buy the CDs and make sure that the generations of Pete Seeger's of the future, aren't lost to the power of a thin widescreen and the Ethernet.
Cole Stacey's Changing faces is available locally at Axe Music in Axminster and Honiton Music in Honiton or it can be purchased by visiting his website www.colestacey.net. Better still, catch Cole at his next local appearance and buy a copy at the gig. He will be at Kentisbeare Village Hall on April 16th.