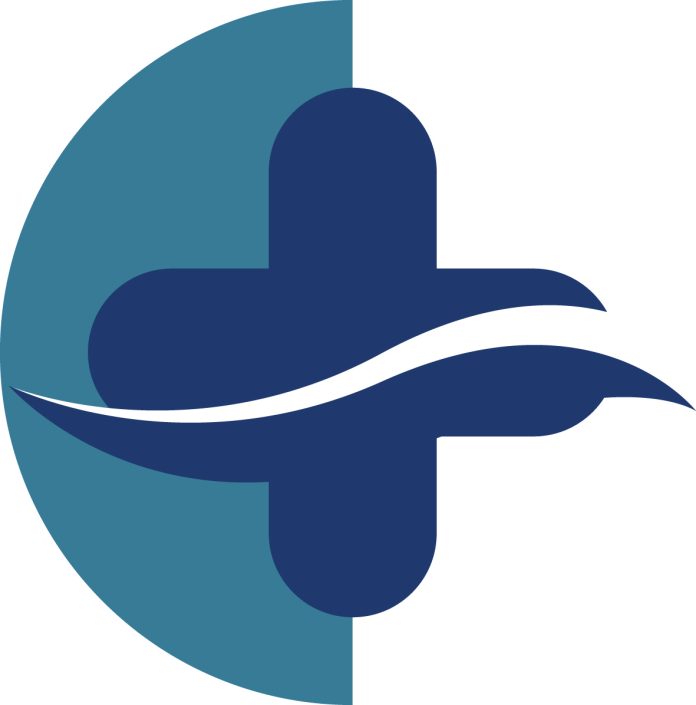 A chronic shortage of qualified GPs is one of the reasons retired doctor Jo Millar, who practised in Bridport under her maiden name Dr Jo Cotton, cites as an enormous problem facing general practice today. Current chair of local cancer charity The Living Tree, Jo remembers when she first came to Bridport how difficult it was to get a job. 'When we first came here there were lots of GPs applying for each job, and there was a lot of competition to get a job' she says. 'Now it's the other way around. Now you are lucky if you have any applicants at all.'
Jo explained that part of the problem is that there aren't enough GPs being trained, especially locally. 'We do have the Dorchester training scheme' she says 'but a lot of the GPs that come to us might not necessarily want to stay in the area.' But it's not just general practise, hospital specialties are struggling too. Jo believes there has to be a way of making medical school training more accessible. 'I don't know whether the bar has been set too high' she says. 'We know of families where there are children who might have applied to do medicine who had done all the right things, all the right sciences, all the extra-curricular things and still weren't offered places. And I think somehow we've got to change how we choose who is suitable. That's got to be looked at.'
In the meantime, many complain about how difficult it is to see a doctor. Jo is more than aware of how complicated the system is but also stresses that we are not only living in an age of post-pandemic catch-up, but we are also beginning to see the effects of an aging population. 'We've somehow got to understand that behind the scenes everyone is working really hard' says Jo, 'and the demand has gone up hugely. Dorset, I think, has got twice the national average of over 65-year-olds. We've got an aging population—an increasingly frail population.'
This also means an increasingly frustrated group of people struggling with systems such as eConsult, the method whereby patients fill in an online form to contact their local surgery. Whilst the system can be frustrating and appear slow and laborious, especially to people used to explaining their ailment either over the phone or face to face, Jo says eConsult makes over-stretched doctors more effective and efficient. Apparently, between 250-300 eConsult and phone requests for an appointment come in per day to the Ammonite Practice. So a triage system looks at each request and doctors decide on the most effective response. 'They are trying to make sure that the GPs have the correct requests coming to them to allow them to spend more time on things that they need to focus on' says Jo. 'I think there will be a wider use of that system in the coming years.' She also explains that further digital systems, especially for self-care or self-monitoring at home are also likely to be rolled out in the future.
Inspired to enter the medical profession by a gentle GP that visited her grandmother as she grew up and two step-brothers that became doctors, Jo remembers her first job was in a system that is no longer legal. 'It was called a 1 in 2 house job in Orthopaedics' she says. 'Which basically means you are on call from Monday morning for 48 hours without a break. Then Wednesday would just be a normal day, I would help with clinics, ward rounds, ward work, etc. and then go home and collapse. Thursday was a normal day and then Friday I would be on call from Friday morning until Monday morning. I did that for about three months and it was so busy I think I lost two stone in weight just rushing from A&E to X-ray, to the wards and to theatre.'
Eventually, she and husband Blair moved to Bridport where they have both practiced since. However, just after her fiftieth birthday, Jo discovered a breast lump. 'I think I knew what it was' she says 'but I couldn't quite believe that this was happening. When you're at breast clinic and you're told that it's breast cancer, it's like watching yourself being talked to. It's like you are not actually in your own body. It's a very surreal experience. You get that feeling of your life flashing in front of your eyes. But my first reaction was "I can't have cancer, I'm far too busy". At the time my mum was ill, the kids were doing A levels, GCSE's & other school exams and I just thought "I haven't got time for this."'
After surgery, chemotherapy and radiotherapy Jo was looking at all the things she might do to help her recovery but there were no local cancer survivorship groups she could turn to. So, along with Jo O'Farrell she co-founded The Living Tree, a self-help support group for people who have experienced cancer and for their families and carers. 'We found a few like-minded people and started very slowly' says Jo. 'Because we were all having treatment and didn't know how long any of us were going to be here for, we didn't want to do anything beyond what we thought we could manage to do ourselves. So we let it evolve slowly and over the years gradually more members have joined. We've lost members sadly but we've been so lucky with so many people supporting us, businesses, charities, individuals making donations and people helping with fundraising. Jo O'Farrell died in July 2018 which was huge shock.'
As well as arranging weekly meetings the charity also has ambling groups, table tennis groups, a swimming group, a complementary therapists' partnership & also a very productive allotment. They even have links with South West Fishing for Life who offer trout fishing for people with breast cancer 'because the act of casting a fly is good for your arm muscles' says Jo. The charity celebrated its tenth anniversary earlier this year with a range of events as well as an inspiring art exhibition at Bridport Arts Centre.
Now, after ten years, Jo is ready to hand over the chair position to someone new and the charity is currently looking for someone to take her place. 'We don't want to become a national organisation' says Jo. 'We want to stay local and we have amazing links with other voluntary sector organisations and charities. We really want someone who would take on more of the admin of running the charity. I'm not going anywhere. I don't want to not be part of The Living Tree, and I would very much want to help with any handover period. We're always looking for more volunteers anyway but obviously, as a chair, you would be more in contact with all the different strands of work that are going on. We're really looking for someone to take over my role, but with me holding their hand.'
Having achieved so much under the watchful eyes of both Jo Millar and the late Jo O'Farrell MBE, The Living Tree is a much-loved and respected local charity, determined to continue to support anyone affected by cancer to live well. For more information visit www.thelivingtree.org.uk.