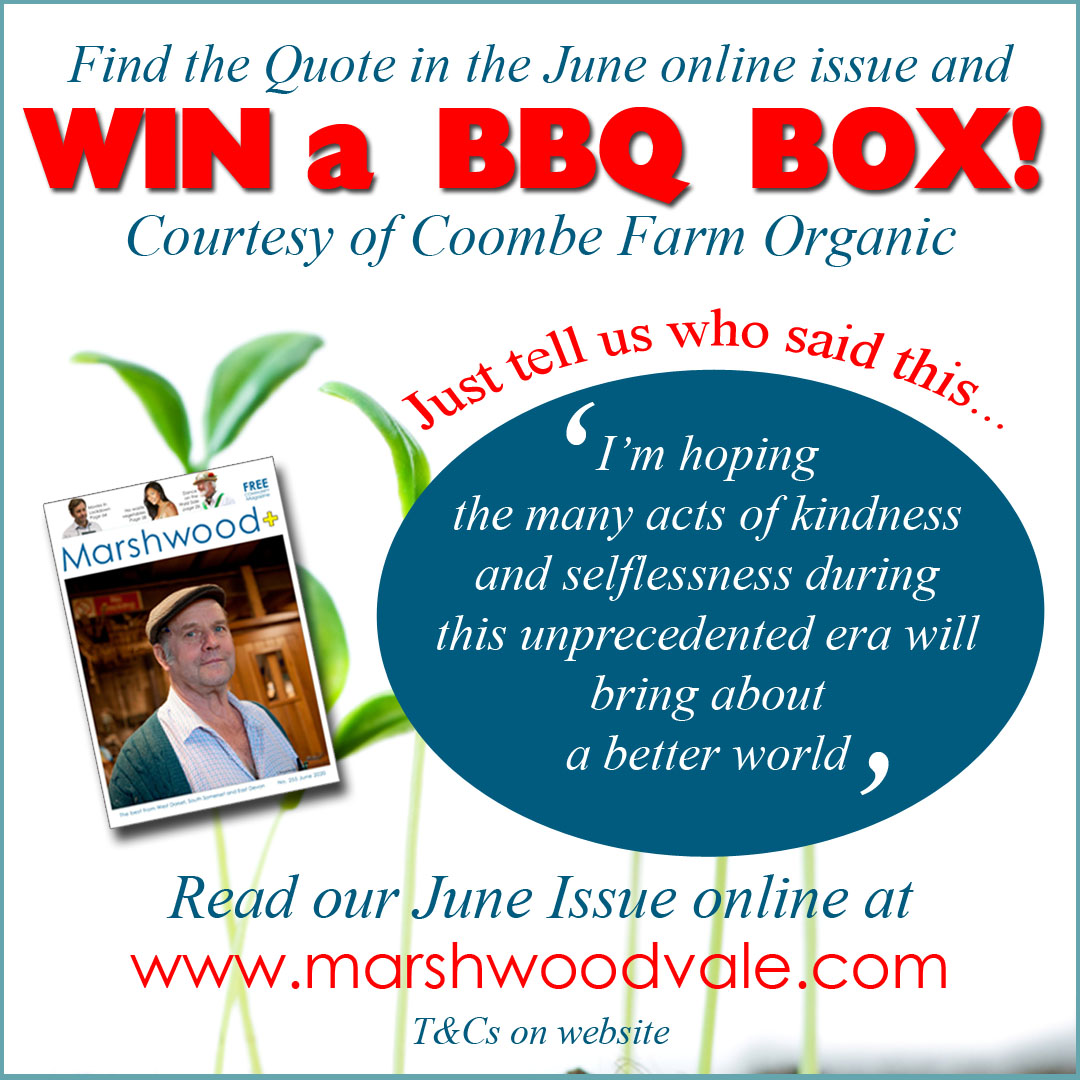 We have teamed up with local organic food supplier Coombe Farm Organic to offer readers a chance to win a free tasty BBQ Box.
All you have to do is look through the June online Marshwood and find the quote above. (There's a clue in the image). Email us the answer to who said it (info@marshwoodvale.com) and we will add your name to the prize draw. The winning name pulled out of a hat at the end of the month will win a tasty Coombe Farm BBQ Box!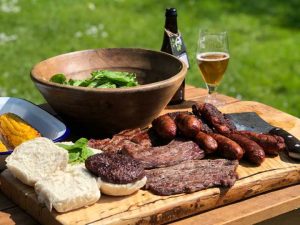 Don't miss out!
And if you can't wait to receive Coombe Farm Organic produce visit them at their website at https://www.coombefarmorganic.co.uk/ and order direct.
Terms & Conditions:
The winner will be drawn from those entering and contacted by email. There is no cash equivalent and no correspondence will be entered into.
Dorothy Rowe, parish councillor.
'Last year, wildflower planting on the verges initiated by Broadwindsor Group Parish Council resulted in a beautiful display and rich habitat for wildlife. A larger area was planned for 2020, with sowing in mid-April.
But the impending lockdown in March prompted emergency measures. We had to arrange for the immediate delivery of seeds, compost and a trailer for displaced turf in place and a call for volunteers. Local parents and children worked in shifts to prepare, sow, and rope off three 6ft x10ft seedbeds, with another family undertaking daily watering.
From telephone conversations with elderly residents, I didn't know previously, I've discovered they paint, write poetry and have a deep wisdom in their approach to life. I would never have known that if lockdown hadn't happened.
I'm hoping the many acts of kindness and selflessness during this unprecedented era will bring about a better world.'