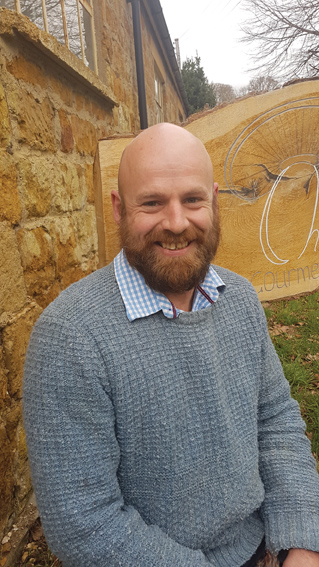 Not many business plans put together in a local pub grow to fruition, but that's not the case with Chideock Champignons. Over a pint, Chris Gasson listened to Nick Phillips wax lyrical about mushrooms, the different types, and how much he enjoys foraging for them. They went on to share many a foraging fungi tale. But when Chris saw the Kate Humble television programme 'Back to the Land' featuring a mushroom grower, it gave him the confidence to take the leap with Nick and start their own Shroomery. "Together", Chris says, "two dreams have become one reality". Nestled in an old barn in North Chideock, the pair are making an impact in the underground world of fungi.
In their heated growing room, they produce Pink, Yellow, Blue Grey, King, Elm, Indian and Pearl Oyster mushrooms, with more on the horizon. There is also a dark room to transform the mushroom spawn into mycelium, which are then transported into the growing rooms when ready. Supplying local restaurants, farm shops and speciality food suppliers, nothing goes to waste. The mushrooms are fed by local spring water and grown using substrates from the surrounding land alongside hay, untreated pallets and old thatching straw. Any surplus mushrooms are dried for further sales. After the process, all the growing materials are recycled and used as compost to grow vegetables. Chris and Nick also have plans to grow mushrooms for pharmaceutical companies, due to the beneficial properties these fungi have.
When not in the Shroomery, Chris is busy running his floor and wall tiling company, Urban Improvements. He loves being outdoors and gets out as much as he can, either fishing from his boat out of Seatown, catching crabs and prawns on Monmouth Beach or out foraging. But he's not alone. His partner Kerry, with their three young children, join in, enjoying bringing their haul home for Dad to cook up a storm. They moved from East Sussex five years ago to bring up their children in "the wide-open expanses of West Dorset" Chris beams. As Chris has spent 33 years holidaying in Seatown, before deciding to move from East Sussex, there wasn't much contest as to where he wanted to relocate to. Today, Chris and his family enjoy his holiday escapades year round.