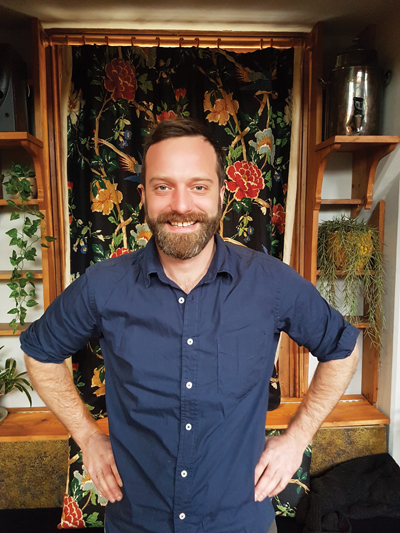 Being creative is at the essence of Jolly Carter's core. It has taken him to Chelsea School of Art in New York and back home to Dorset to start Dorshi, one of the county's most progressive restaurants. Neither Jolly, whose full name in Jollyon, nor his business partner Radhika Mohendas can remember quite how the business came about, but it involved a lack of sushi to be found in the area and the idea of creating their own Asian inspired eating experience using local ingredients. Pop-up evenings led on to street food and the festival circuit, which then morphed through great demand from their customers into Dorshi restaurant.
Jolly grew up in Symondsbury, although went to school at the Old Malthouse in Langton Matravers, which left him with memories of climbing trees, finding dinosaur footprints in local quarries and feeling like one of the Famous Five. Then it was off on to Canford School in Wimborne, followed by London and New York.
It was in New York Jolly met his husband Nico, in Karl Lagerfeld's office no less. They dated and eventually moved back to England, sharing a studio in St Michael's Trading Estate, as Nico is also an artist, specialising in scarf design. The friendship with Radhika and her husband developed, meeting up, enjoying drinks and making delicious food together, leading them to where they are today.
The pair work creatively across the board with Radhika kitchen focused, building flavour and technique, while Jolly works on Front of House development. They aspire to build a creative environment through food, music, personality and experience. Jolly does hope to return to his art once again, with possibilities of an exhibition being nurtured. First though, there are covers to set, dumplings to create, noodles to make and saké to serve.