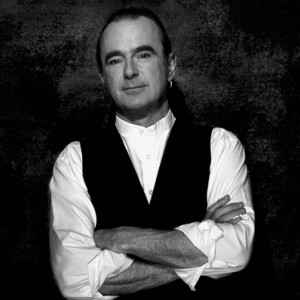 Francis Rossi from Status Quo talks to Fergus Byrne
THIS man does the school run, the Times and Guardian crossword, goes to the gym, cares about cloning, doesn't believe in the devil and likes country music! He is also the lead singer in the world's other, greatest rock 'n' roll band, and he's been speaking to the Marshwood Vale Magazine.
FRANCIS Rossi, lead singer and guitarist with Status Quo, took a little time out from his gruelling world tour to talk to The Marshwood Vale Magazine last week. Nicknamed GOMORR, the 'Grand Old Man of Rock 'n' Roll', the man who rocks when he gets on the big stage hasn't let the party life addle his brain. I catch up with him while he's doing the Times crossword, before collecting his kids from school. We talk about family and it leads us to religion. "I used to be highly religious," he says, "and I don't believe in a God anymore that beats everyone up, I don't believe in the devil, I don't believe the supreme being is all-seeing all-loving, it's all shit!"
Like many parents, he sees the conflict in what is taught in school and what's happening in the world today. "It's confusing to them," he says. "The current problems in the world with the Muslim thing – the way we're all taught our religion's right and they're taught theirs is right and they're gonna die for God and they're gonna kill some infidels for God – as though God can't deal with that itself!"
A conversation with Francis Rossi covers a multitude of subjects and it's obvious he has pondered fundamental questions while experiencing many cultural attitudes. We eventually talk about music and I ask if he is influenced by his children's musical tastes. "Some of them," he says. "My eldest son is into musical theatre and opera…I like them to have as eclectic a taste in music as possible." He feels we can be too precious about music, citing a radio station advert he saw the other day, which claimed they only played 'good music'. "Let's not intellectualise about music, become elitist about it, it's just music!" he exclaims.
Status Quo have weathered their fair share of storms over the years and their seemingly iconic position amongst those that have 'survived' Rock 'n' Roll make them important. Not only for the fact that they have consistently played sell-out shows since their formation, but because even if you haven't grown out of the need to be, 'too cool to like Quo', they represent that which Rock 'n' Roll was rooted in – the blues, boogie, and rock'n'roll party.