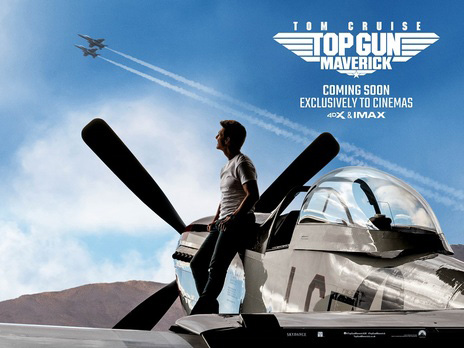 Top Six at the Flicks
Electric Palace
The Outfit
"At the centre of this clever pinwheel of a story—Moore co-wrote the script with Johnathan McClain—is Rylance, whose economy of motion and emotion is a marvel." Time. Stephanie Zacharek.
This Much I know to Be True
"This Much I Know to Be True mostly offers the simple pleasures of good song writing, performed by charismatic singers, captured elegantly onscreen." Indiewire. Ben Croll.
Cineworld Weymouth
Downton Abbey A New Era
The Downton Abbey sequel follows Julian Fellowes' 2019 film and six seasons on BBC. "We're trying to mark the change—the fact that Crawleys of Downton are nearly in the 1930s, which is merely the beginning of the modern world," Julian Fellowes.
Odeon Dorchester
Top Gun Maverick
The long-awaited sequel to Top Gun
"If you ever want to watch the precise moment where Tom Cruise became Tom Cruise, you watch Top Gun." The Guardian Stuart Heritage.
Amazon Prime
Paris 13th District
"A silky, soulful black-and-white tapestry of single millennials seeking connection." Variety. Peter Debruge.
BBC iPlayer
County Lines
"A desperate teenager is drawn into a perilous criminal network in an affecting drama that reflects a real-life scandal." The Guardian. Peter Bradshaw