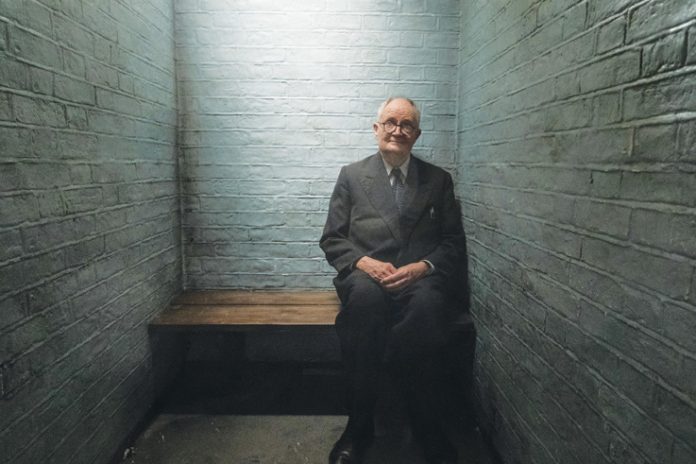 Cinema
Plaza Cinema Dorchester
The Duke
In 1961, Kempton Bunton, a 60 year old Leeds taxi driver, stole Goya's portrait of the Duke of Wellington from the National Gallery in London. He sent ransom notes saying that he would return the painting on condition that the government invested more in care for the elderly.
"Roger Michell's warm take on the true story of how Kempton Bunton acquired the National Gallery's new Goya features a glorious performance by Jim Broadbent" The Guardian. Xan Brooks.
This is the last film from Roger Michell who died last year. A noted theatre and film director his films were always well received from the commercial success of Notting Hill to the critical success of Venus, Enduring Love or The Mother.
Odeon Cinema Dorchester
Death on The Nile
Kenneth Branagh clearly enjoys directing Agatha Christie and playing the detective Poirot. This time he has pulled together a cast featuring Gal Gadot, Kenneth Branagh, Letitia Wright, Annette Bening, Sophie Okonedo, Russell Brand, Dawn French and Jennifer Saunders and the location of the Upper Nile is in fact Longcross Studios in Surrey.
"We did visit real Egypt, but we also recreated the Temple of Abu Simbel to its 150-ft height. We built an absolutely enormous Karnak Nile steamer. We built a massive water tank for it to sit in and float in, so we could have real water, a real boat, real people, and occasionally, in England, real sunshine."
Kenneth Branagh.
Netflix
Never Rarely Sometimes Always (2020)
With the Supreme Court ruling this year on Roe v Wade and Abortion to be a key issue in the mid-term elections, this is an excellent film to follow this from a human level.
"Yes, it's a searing examination of the current state of this country's finicky abortion laws and the medical professionals tasked with enforcing them (from the small-minded to the big-hearted), and if art can have any impact on its consumers, the film will stick with many of its viewers, perhaps even changing long-held beliefs. But it's also a singular look at what it means to be a teenage girl today, and with all the joy and pain that comes with it."
Indiewire. Kate Erbland.
Amazon
Encounter (2021)
Second feature film for British director Michael Pearce (Beast) is an intriguing mix of sci-fi and a moving portrayal of trauma from Riz Ahmed.
"Encounter has a whole lot of heart and takes a sensitive approach to PTSD that is underscored by a cultural tension that comes to a head in its high-octane, action-packed final act." Time Out.
King Richard (2021)
The story of the childhood of two tennis superstars dominated by father Richard and his master plan for tennis world domination.
"As stirring and heart-warming as you'd like, this is a hugely touching family opus. It's nothing revolutionary, but it's straight from the heart and gets you in the gut." Empire. Alex Godfrey.
Being the Ricardos (2021)
I love Lucy regularly pulled in an audience of over 50 million viewers, so it was big news in 1953 when the stars Lucille Ball and Desi Arnaz were accused of being communists. Written and directed by Aaron Sorkin (West Wing, Molly's Game) the film has charismatic performances from Nicole Kidman and Javier Barden as the married couple fighting for their survival.
"I've always had my reservations about Sorkin as a director. His scripts tend to be better than his final products. Those druthers started to fade with the moving 'Trial of the Chicago 7' and are now completely gone after 'Being the Ricardos'. His vision of '50s TV production is spot-on — nostalgic, quick, boozy, but without the glamor of Hollywood movie-making."