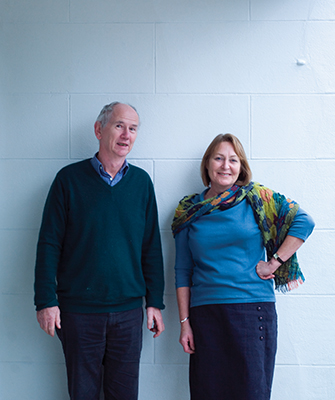 After twenty-two years as an arts professional in national and regional organisations Caroline Corfe talks to Fanny Charles about her new job as Director of Artsreach
The new director of Artsreach, Dorset's rural touring organisation, will be Caroline Corfe, who takes up the position on 1st January 2016. Caroline is stepping into the shoes of Ian Scott, who has retired after 25 years as director of what is probably the country's most respected, popular and successful rural arts programme.
She is no stranger to Dorset and describes her new job as "coming home" and "a dream come true."
Many in West Dorset will remember her as the first paid administrator of Bridport Arts Centre, a post she held from 1988 to 1993. While she was in Dorset, she had twins and she left Bridport to work as a freelance. Her immediate successor was Kate Montefiore, followed by Chris Huxley, who was director of the arts centre from 1995 to 2007.
In the intervening 22 years, Caroline has worked for national, regional and local organisations and public authorities, as a freelance and as a salaried arts professional, gathering experience and expertise which is sure to prove invaluable in her new role.
She has most recently been working for the London-based National Foundation of Youth Music, developing education programmes and helping with grants. She has been responsible for a vast area that covered the South West, the East Midlands and the East of England. Before that she had spent about a year working for the Guernsey Arts Commission, helped the trustees of Taunton's crisis-hit Brewhouse Theatre to prepare a business plan to relaunch the venue, carried out projects for district and county councils in the West Country and worked for Taunton Deane Borough Council as their local arts officer.
She was development manager for Exeter's Phoenix arts centre when it was relaunched, helpied to run Exeter's millennium community projects and organised the first county-wide Devon open studios event, Nine Days of Art, in 2001.
For many years, she says, she was juggling her work-life balance, but now the twins are 23 and she is ready for the exciting challenge of Artsreach. "It's my dream job," she says. "I am so pleased to be coming back to Dorset. I love the landscape and the heritage. I love to walk and paint. I have so many friends here. It feels like coming home."
Artsreach has "such a good reputation," she says and "a great team, which is small but so efficient and flexible. There are challenges ahead but this feels really a good time to be coming here."
Caroline will be looking at developing what Artsreach does, and at the need to raise funds to run the organisation, as local authorities face their own financial challenges. "I will be looking to see how we can grow and provide more appropriate arts activities for those who are not involved in the village hall programme." These could involve activities for older people, and events or projects linked to early years development and health and well-being.
But she stresses that the village hall programme will remain at the core of their work because this is where Artsreach has developed its strong relationships with audiences and performers.
Artsreach has a reputation for putting on high quality and exciting work—from contemporary dance to traditional jazz, solo theatre pieces to classical ensembles. Many artists, performers and groups who have gone on to national success had Artsreach tours to village halls at the start of their careers—the Bristol-based clowning and physical theatre group Peepolykus is just one company that now has an international reputation—we saw them first in Dorset!
The rural audience is not conservative and can be quite adventurous. "People like to try something new," says Caroline. And performers like the intimacy of the village hall venues—many repay the early Artsreach support by returning to Dorset again and again.