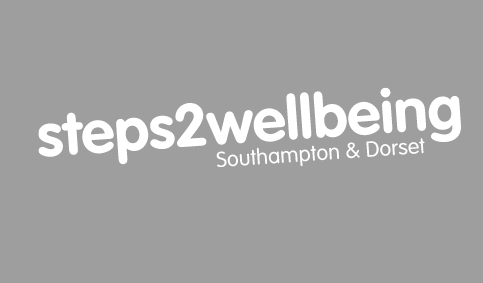 A psychological therapies service that is part of the NHS, Steps2wellbeing offers a range of therapies to help with mental health problems. In a series of short articles, Ellie Sturrock offers details of a vital community resource.
Low Mood and Depression.
We all know what it's like to feel 'depressed' but actual depression is characterised by several symptoms that endure for more than two weeks. It can be recurrent and if a person has had three episodes of depression they are 90% more likely to have another one.
Lena is 26 and works in a local caravan park. She came over from Poland three years ago. Work has been difficult. She is not sure she is being treated as fairly as some of her co-workers. She is 'stressed out' she says and puts herself down. She is feeling low in mood and despondent.
Keith is 57, he lives locally and works as a plumber. He's been diabetic since last year probably having gained weight after an injury at work that stops him cycling as he used to. Keith has had depression several times over the last 25 years. He has tried antidepressants in the past and some counselling. The antidepressants caused side effects and he described feeling 'numb' so he's keen to try a different approach. Counselling was around a relationship problem and he is now very settled with his second wife.
He feels less confident about himself and is turning down social gatherings. He has been drinking alcohol more after work then wakes feeling sluggish and tired most of the time except at night when his mind races and he wakes in the early morning finding he is going over the past and worrying about his health and the family. He feels he is letting his wife down.
He heard about S2W and has had an assessment with a psychological wellbeing practitioner (PWP). She asked him about current problems and symptoms as well as past treatments and any risk, e.g. thoughts of suicide. She suggested he do an online web based course called 'Lift Your Mood' to treat his depression and after this recommended a relapse prevention programme called Mindfulness Cognitive Behavioural therapy; MBCT.
Lena also had an assessment with a PWP who suggested she do a seven session psychoeducational course based on cognitive behavioural therapy called 'Overcoming Stress, Worry and Low Mood'. The PWP also made her an appointment to speak to an Employment Advisor (EA) who has special knowledge about employment rights. The EA appointments are offered by phone.
Steps2WellBeing (S2W) is an NHS service. You can self refer via the website (www.steps2wellbeing.co.uk), by email dhc.west.admin.s2w@nhs.net or by phone, 0300 790 6828.
This case is made up and is not a comprehensive case explaining all aspects of depression. To know more try leaflets produced by the Royal College of Psychiatrists, https://www.rcpsych.ac.uk, MIND https://www.mind.org.uk or our website www.steps2wellbeing.co.uk.