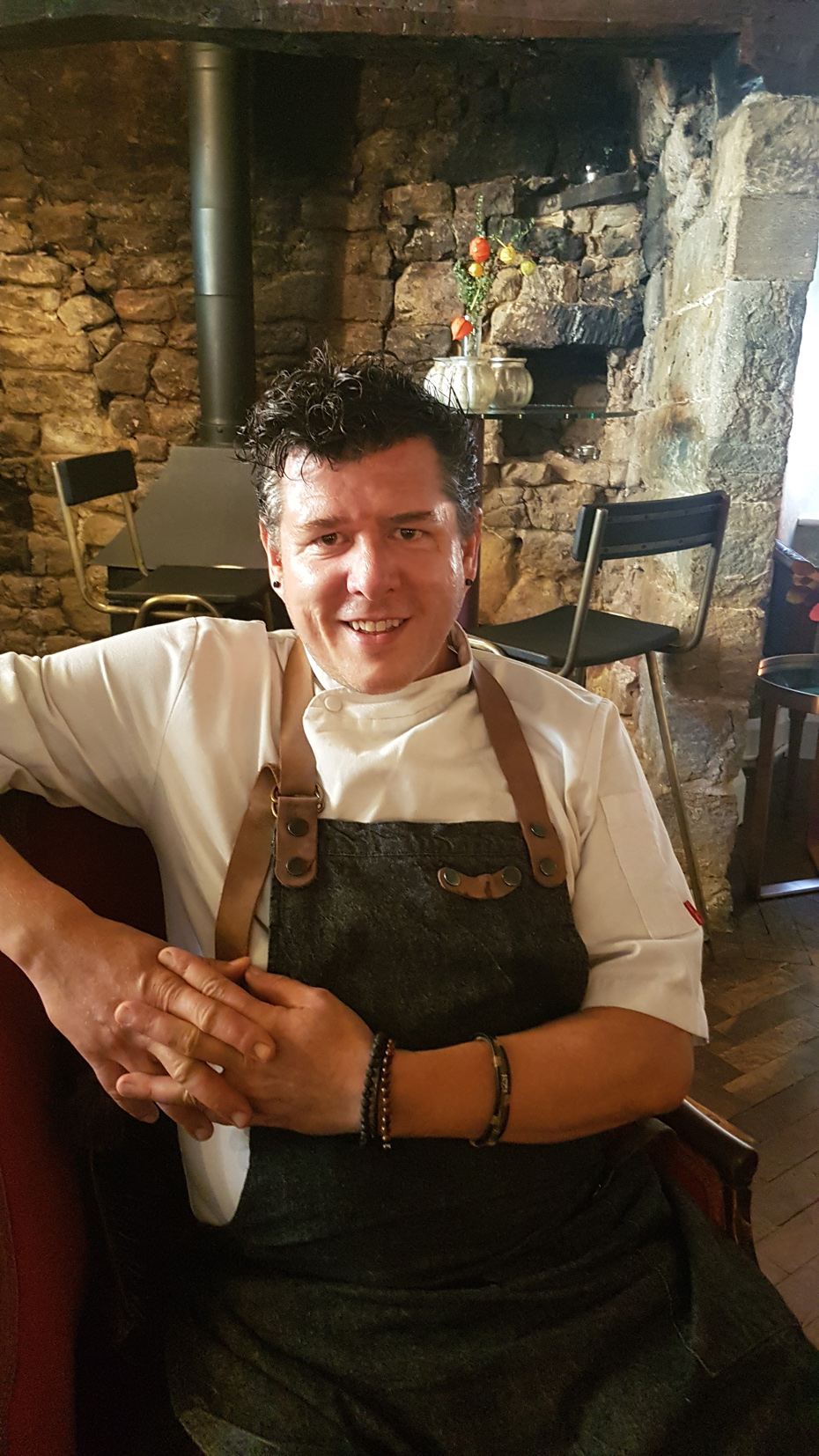 Named after the original Dorset dialect word for 'cowslip', The Ollerod, in Beaminster (formerly The Bridge House Hotel) has made quite an impact since owners Chris Staines and Silvana Bandini took it on in March this year. Locals are welcoming and clearly impressed with the new arrivals, to the extent that they turn up with handfuls of freshly picked sloes and blackberries from their gardens and hedgerows to give to Chris, whose domain is the kitchen, to see what he can create with their produce. Winning Restaurant of the Year, in Dorset Food, Drink & Farming Awards so soon after they arrived, the couple have hit the ground running.
Chris's CV is impressive and speaks for itself, including nine years spent as Head Chef at The Mandarin Oriental in London. Chris's interest and passion for Asian flavours was piqued when he went to David Thompson's restaurant, Nahm, whilst living in London. He was blown away by the combination of so many different ingredients harmoniously creating perfect dishes. That's not to say there is solely an Asian influence in the food he creates, as Chris embraces and incorporates flavour injections from around the world. It depends on what produce is available, what time of year it is, and most importantly, how he feels on the day. Together with his talent for creating memorable dishes and Silvana's front of house skills, their customers feel rather spoilt by the time they leave The Ollerod, whether that be after lunch, dinner or a night's stay.
A complimentary hobby, adding to Chris's passions is gardening. He says, "it fascinates me to see how a seed can transform itself into something stupendous". Chris has always managed to grow something wherever he was living – even if it was from the smallest and most unlikely of spaces in pots when he was in London. One of the first things Chris did when he got the keys for The Ollerod was head out to the garden and set up his raised beds, ensuring an impressive array of different leaves for his salads each day. Next year, when they have their feet under the table a little more, Chris will be heading out to an allotment in between service, to try to grow a greater variety of vegetables for the kitchen, all influencing his inspired dishes.