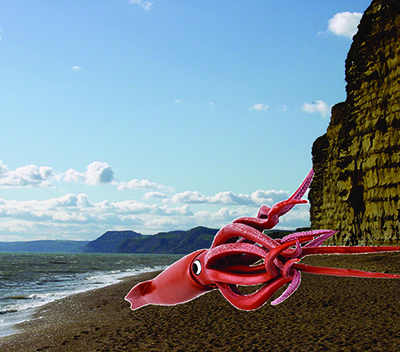 It's all been quite shocking really—'never known another summer like it. It all started with Leicester winning the Premier league at odds of 500 to one followed by underdogs Iceland and Wales causing major footie upsets in the Euro finals. England have even done pretty well at cricket (amazingly unusual for them) and the England rugby team whitewashed Australia in their own backyard—something that's never happened before. And then there was Brexit of course—an event so surprising that even Brexit campaigners were shocked at their own success. Since then, our daily political news headlines have been a fast moving action drama including a new Prime Minister, a new UK Cabinet plus what looks like a new Labour party. With so many shocks and surprises, watching the news each day has been particularly exhausting and I've taken to relaxing with regular episodes of Casualty and the odd murder or two in Peaky Blinders to calm me down. Game of Thrones is boring when compared to real life.
If these astonishing events continue for much longer, I won't be able to stand the strain. I shall sit quietly on the beach with a damp towel over my head and wait until the headlines return to boring humdrum normality—like 'local councillor in expenses cover-up' or 'Devon pensioner comes fourth in lottery windfall'. In the meantime, here are some astoundingly lateral and truly surprising items of local news that I may unfortunately miss.
Jurassic Coast Defence Shock: After the UK becomes an independent country and is no longer a part of Europe, Westminster has decided to bolster our coastline defences to make sure that future potential immigrants are discouraged from trying to land in Southern England by boat. The aptly named Chesil Beach Barrier is to be built along the cliffs between West Bay and Charmouth featuring machine gun emplacements and fortified fossil defences. To help preserve the region's reputation as an Area of Outstanding Natural Beauty, hand carved wooden ammonites and attractive shiny silver fossils will be hung on the mile long strands of barbed wire.
Yeovil To Be Covered Up: According to official CTC certification, Yeovil is classified as 'Very Hilly'. On the downside, this is a bit of a problem for cyclists. On the upside however, this makes the surrounding hills and their housing developments an ideal site for wind turbines. South Somerset District Council has therefore approved a scheme to smother most of the town with a massive wind farm. Said councillor Blowen Gale "This opportunity will radically change our skyline to be an exciting, new and refreshingly modern panorama of rotating turbines. According to some of our residents, it may be welcomed as an improvement on our current landscape."
Abbotsbury Jurassic Jolt: Long established as one of Dorset's prime tourist venues, Abbotsbury Swannery is always keen to develop new features and remain at the forefront of wildlife development and conservation. In a major scientific advance, a graduate from Weymouth College has now successfully cloned a live adult pterodactyl from a fossilised dinosaur egg and this new 15 foot winged reptile will be on display at the Swannery from next month. Although it's bound to be a highly popular tourist attraction, the beast has developed a keen taste for eating the swans whose numbers have declined rapidly over the last few weeks. It is therefore proposed to rename 'the Swannery' as 'the Pterodactylary' but doubts have been expressed as this name is too complicated to pronounce.
Chard FC in World Cup Surprise: Following Brexit and continuing uncertainty and total confusion in Brussels, Switzerland and elsewhere, FIFA has mistakenly elected Chard Town Football Club (Go Robins!) to the qualifying rounds of the 2018 World Cup to be held in Russia. Tickets are already sold out for next November's friendly match against Brazil to be held at Denning Sports Field in Chard.
Lyme Regis Fracking Stunner: After a trial period of experimental drilling to see if underground shale fracking might be profitable, most of the western cliffs of Lyme Regis including Cobb Road and the A3052 have fallen into the sea. Fortunately nobody was harmed but the local council—always renowned for its commercial enterprise—is now to develop these new found gentle slopes into a Jurassic Ski Resort to attract further tourism. Half a million tons of polystyrene imitation snow is to be imported from Finland.
Marshwood Vale Nuclear Waste Bombshell: With the news that Somerset based Hinkley Point C nuclear power station is to be built as soon as possible, a deal has been agreed with French Partners EDF that radioactive nuclear waste from the plant will be stored deep underground beneath the Marshwood Vale. The area has been chosen because it is a large enough region with relatively little going on and few inhabitants. Current residents of Marshwood, Bettiscombe and Shave Cross are to be rehoused in North Dartmoor. Buses will arrive next Tuesday to help move everyone out. Residents are advised to pack sufficient clothes for what is officially described as 'rather a long stay away'. The half life of radioactive Uranium-238 is four and a half billion years.