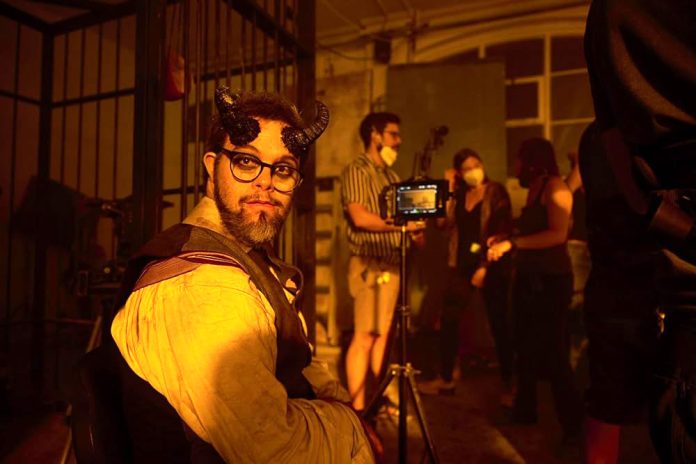 Bridport Arts Centre
Otto Baxter: Not A Fing Horror Story and The Puppet Asylum (2023) A remarkable double bill comes to the Arts Centre followed by a Q&A with the producer Daisy Allsop. "Baxter has made one of the most unusual horror films you're likely to see. The Puppet Asylum is a 30-minute short inspired by Jack the Ripper, A Nightmare on Elm Street and, crucially, his own experience of living with Down syndrome….The film is accompanied by Not a Fing Horror Story, an incredibly moving documentary about Baxter's life." The Guardian. Tim Jonze.
Brother ( 2022)
"Brilliantly acted Canadian coming-of-age drama….A single mother struggles to protect her two very different sons, growing up in Toronto, in Clement Virgo's deeply moving film." The Guardian. Mark Kermode.
Bridport Electric Palace
Close (2022)
a soul-scorching portrait of boyhood friendship and loss…. The two aren't brothers, but share a fast fraternal bond – the irreparable severing of which, as the boys move fully into adolescence, is the subject of Lukas Dhont's overwhelmingly sad and tender new film." The Telegraph. Robbie Collin.
The Old Oak (2023)
An intimate but ambitiously mounted ensemble piece, The Old Oak ranks among Loach's foremost state-of-the-nation dramas
Screen Daily. Jonathan Romney.
Odeon Dorchester
Napoleon (2023)
No reviews yet but as one film pundit said after watching the trailer. "The combination of Ridley Scott, Napoleon, and Joaquin Phoenix is too good to pass up."
Netflix
The Killer (2023)
If The Killer is chilly-to-the-touch and anchored by a quiet and intensely physical performance by Fassbender, the filmmakers nevertheless wring an awful lot of wit from this frigid world. The Wrap. Ben Croll.