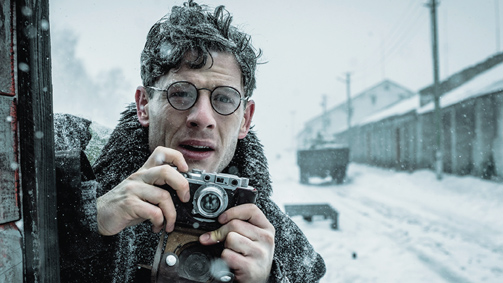 Cineworld Weymouth
The Wicker Man (1973)
'No 4 best horror film of all time. The Wicker Man is influential not just on subsequent horror cinema, but on the thriller genre in general in the way it sets an artfully composed series of traps for its unwitting protagonist, expertly wrong-footing both him and the audience until the devastating ending.' The Guardian. Anne Billson.
Bridport Arts Centre
Adnan/On our Doorstep
Double bills of films by award winning documentary director Thomas Laurence jointly sponsored by Bridport Refugees Support Campaign and Freedom From Torture Group. There will be a Q and A with former BBC Foreign correspondent and UNICEF senior communication officer, Martin Dawes, introducing film director Thomas Laurence.
BBC iPlayer
Mr Jones (2019)
Agnieszka Holland's lengthy but invariably engaging new film concerns the real-life story of Welsh reporter Gareth Jones' journey to Moscow and Ukraine in 1933.
My Summer of Love (2005)
'Press and Blunt are major discoveries: in this sly and wonderfully atmospheric gem, they conjure up the role-playing raptures of youth with perfect pitch.' Newsweek. David Ansen
Netflix
A Beautiful Life (2023)
A new Danish romance movie stars the popular singer from the country, Christopher, in his first-ever leading role. 'Elliott, a young fisherman with an extraordinary voice, gets the chance of a lifetime when he is discovered by the successful high-profile music manager, Suzanne. Suzanne soon pairs Elliott with her estranged daughter and music producer, Lilly.'
Disney Plus
Flamin' Hot (2023)
'Flamin' Hot is like the perfect snack or comfort food: consistent, delivering an experience that pleases because it is so familiar, and a classic Hollywood rags-to-riches story with a heavy dose of Latin flavour.' The Film Stage. John Fink.