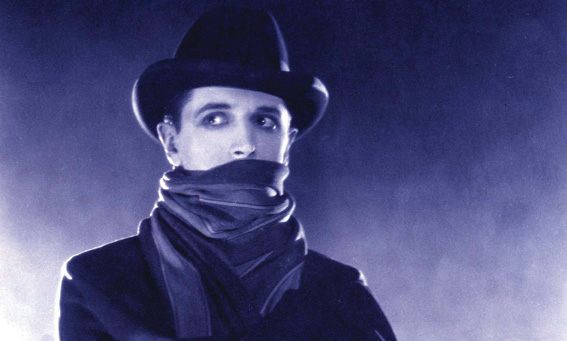 Once upon a time I used to help programme the wonderful From Page to Screen Film Festival. Now I can savour all the treats in store for this week of film watching. But it is oh so tough to pick out my favourites from the line up for 2022!
In the 11.00 am morning slot, to pick out one film from the week's gems is nigh impossible from films by such great directors as Tarkovsky, Fellini, Hallstrom, Ray and Jean Vigo. However, above all, I would want to see again Satyajit Ray's debut film and the first of his great Apu Trilogy, Pather Panchali. (1955)
"The legend of the first film is inspiring; how on the first day Ray had never directed a scene, his cameraman had never photographed one, his child actors had not even been tested for their roles–and how that early footage was so impressive it won the meager financing for the rest of the film. Even the music was by a novice, Ravi Shankar, later to be famous." Roger Ebert.com. Roger Ebert.
On The Waterfront 1954
I will never get tired of watching Marlon Brando acting. Directed by Elia Kazan who had launched Brando's career in 1951 with Streetcar Named Desire. Kazan was described by Stanley Kubrick as the best director in America.
"The acting and the best dialogue passages have an impact that has not dimmed; it is still possible to feel the power of the film and of Brando and Kazan, who changed American movie acting forever." The Chicago Sun Times. Roger Ebert.
City of God (2002)
"Like a bomb exploding in a fireworks factory: It's fierce and shocking and dazzling and wonderful" New York Post. Megan Lehmann.
Flee (2021)
This is an extraordinary film and an inspired use of animation.
"Flee becomes his cinematic catharsis, as Amin recounts his journey in fits and starts, while the animation turns his memories into a bracing adventure that doubles as modern history." Indiewire. Eric Kohn.
Boiling Point (2021)
A one take wonder of a film. Be interesting to hear how this compares to Mark Hix's kitchen experiences.
"Boiling Point grips remorselessly while it's spinning all these plates, and somehow ladles onto them a smorgasbord of great, frazzled acting from all concerned." The Telegraph. Tim Robey.
Finally. I have never seen and look forward to The Lodger (1927)
Hitchcock's first thriller.
"Coming shortly after his return from Germany, it draws heavily on the German expressionist tradition established in such films as The Cabinet of Dr Caligari d. Robert Weine, 1919) and Nosferatu d. F.W. Murnau, 1922). These films, which used stylised, angular sets, high contrast light and shadow to convey disturbed psychological states, were to be a major influence on the developing director." BFI Online. Mark Duiguid.