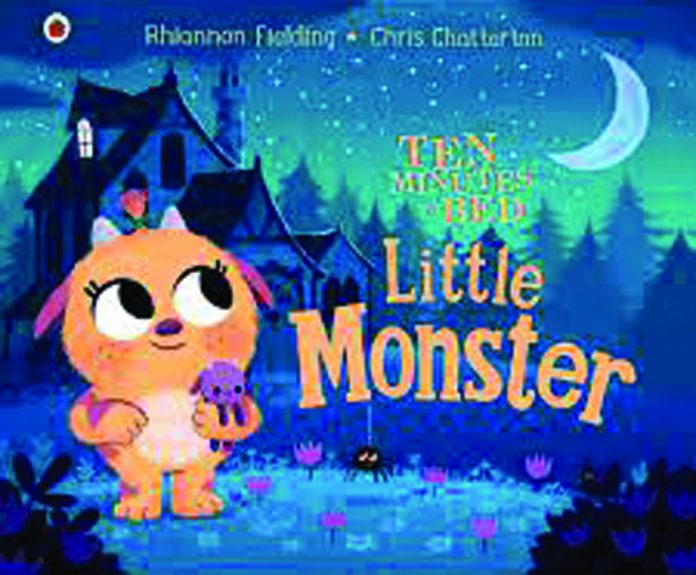 Picture Book
Ten Minutes to Bed: Little…
By Rhiannon Fielding, Illustrated by Chris Chatterton
Published by Ladybird, an Imprint of Penguin Random House Children's UK.
RRP £6.99 each
Recommended
for children
ages 3 and up
Welcome to the Land of Nod, a series of beautifully illustrated picture books, where each Little creature finds themselves avoiding bedtime. Calm and soothing these books are the perfect way to get little ones ready for bed and ready to sleep.
Little Unicorn gets distracted Ten Minutes to Bed in her book, following a shooting star, a flying dragon, fleeing a little monster until following her rainbow home in time for bed.
Little Monster investigates strange noises Ten Minutes to Bed while his monster friends cause havoc before he gets sleepy and sends them all home to bed.
Little Mermaid, Little Dinosaur and Little Dragons also find adventure in the Land of Nod before they settle down to sleep.
How do you settle your Little one down in the Ten Minutes to Bed?
Middle Grade
Dragon Storm Series
by Alastair Chisholm
Published by Nosy Crow,
RRP £6.99 each
Recommended for independent readers aged 7
and up
'In the land of Draconis, there are no Dragons'.
So begins the Dragon Storm Saga, where Dragons are remembered only as legend and myth. But something strange is happening in the Land of Draconis and the Dragons may be ready to return.
The first two books in this fantastic new fantasy series for younger readers: Tomas and Ironskin and Cara and Silverthief we meet the children who are destined to be Dragonseers. Each Dragon chooses their own Dragonseer to bond with, the human who can call them from their own world into the world of Draconis. But Tomas and Cara, and their bonded dragons, have to figure out their own barriers to becoming one with each other.
Love and loyalty, friendship and trust are the overriding themes of this thrilling series. Sophisticated storytelling with accessible language, perfect for both confident younger readers and reluctant readers looking for high interest books. I absolutely love this series.
Teen
The Revelry
by Katherine Webber
Published by Walker Books,
RRP £7.99
Recommended for Ages
14 and up
Bitsy Clark has lived her whole life in Ember Grove, like both her parents and all her grandparents, and as everyone in Ember Grove knows, The Revelry will be the best night of your life. But that is all anyone knows until it is their time to join The Revelry. And you do not go to any Revelry that isn't your own.
Amy wasn't born in Ember Grove, but her best friend Bitsy was determined to make her one of them. Amy doesn't necessarily believe in all the local superstitions and so when she decides to sneak into The Revelry a year early, she has no idea what harm can come of it. She's so convincing, Bitsy agrees to go with her.
When Bitsy wakes up the following morning with no recollection of what happened the night before, and no sign of Amy, she's terrified. But when Amy finally appears she is completely unconcerned. And things just get worse from there. All good things happen to Amy, but awful things are happening to Bitsy that everyone around her dismisses as hallucinations, telling her not to worry. Worse still, every time she tries to talk to someone about their Revelry they just become vague and tell her it was the best night of their lives.
Bitsy alone has to figure out what on earth happened in the woods that night, and undo the curse that only she seems aware of.
A chilling and thrilling tale of friendship and rivalry, love and family. Oh so good.
Reviews by Antonia Squire