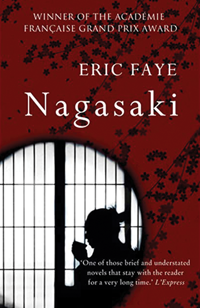 Marshwood Vale based author, Sophy Roberts, gives us her slim pickings for October 2020.
As a travel writer, I describe places through my lived experiences. When I write about Tajikistan or Chad for The Financial Times—my main source of freelance work—my writing is dictated by the facts: landscape, people, history and politics, which I try to conjure up as evocatively as possible, but in the end, the narrative has to be driven by journalism. Recently, as Covid-19 continues to wreak havoc on my profession, I've found myself leaning in towards fiction for inspiration during this rare moment of pause. In liberating writing from inconvenient context, words can cut straight to the heart of a place. This month, my slim pickings are all short novels, describing a sense of place so vividly I can't summon any non-fiction that could do it better.
A Whole Life by Robert Seethaler covers the entire twentieth-century lifespan of an Austrian man of the mountains, Andreas Egger, in just 148 pages. In sparse and understated prose, Egger's life unfolds from his point of view: his childhood, marriage, work for Bitterman & Sons clearing swathes of land for cable cars, and his time as a prisoner of war. The alpine landscapes are a lodestar throughout, as modernity gradually makes its mark on the remote community where Egger lives. With piercing, almost brutal directness, Seethaler exposes Egger's life, the 'white silence' of mountain blizzards, and the sunlight falling in 'shimmering bundles' through tree canopies. A work of genius.
Nagasaki by Éric Faye is one of those books that lingers long after you've turned the last page. The protagonist is an unremarkable Japanese man, living an unexceptionable life as a middle-aged, unmarried meteorologist in Nagasaki, the Japanese city devastated by the 1945 atomic bomb. The protagonist's modest, ordered existence (he never eats dinner later than 6.30pm; avoids drinks with colleagues, and is surrounded by 'old-lady' neighbours) is thrown into chaos when he begins to notice food disappearing from his fridge. He becomes increasingly involved and concerned, the story unravelling with his obsession to identify the intruder. The writing transports me straight to Japan, from the neatly folded items in the oshiire and sun-warmed rush mats, to the 'straggly, crooked bamboo' and the food being taken: 'a single pickled plum'.
The Passion is a gutsy, almost hallucinogenic read by Jeanette Winterson. Loosely set in the Napoleonic era (although Winterson is careful to caution that this is a book unbound by natural laws of time or history), the sense of place is visceral. While I enjoyed following Napoleon's campaign from France to Russia, the real draw of this book is in the magic of Winterson's Venice descriptions (when she wrote the book, she'd never visited). I was swept along with the protagonists to the dissolute glamour of Venice's gaming hells, to fireworks displays above St Mark's Cathedral, breaking the sky into 'a million coloured pieces', and along narrow streets, watching the 'sepulchral churches' rise above foggy thoroughfares. This is travel so evocative, you almost couldn't beat it with the real deal—a good thing too, given we're all likely to be at home a while longer.
Sophy Roberts is a freelance journalist who writes about travel and culture. She writes regularly for FT Weekend, among others. Her first book, The Lost Pianos of Siberia—one of The Sunday Times top five non-fiction books for summer 2020—was published in February by Doubleday.
Buy any of the books above at Archway Bookshop in Axminster in October and receive a 10% discount when you mention Marshwood Vale Magazine. archwaybookshop.co.uk.