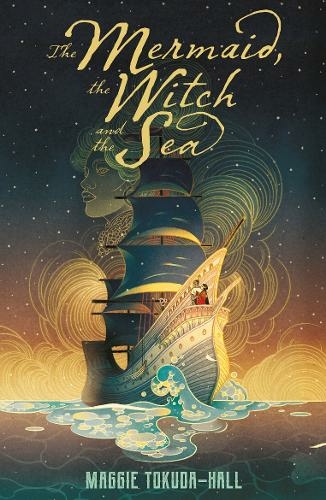 What would you do to survive?
That is the question that Flora must answer with a blade as she secures her place among the pirates.
That is the question that Evelyn must answer with her empathy and wits as she seeks to escape the pirates' treachery.
The only child of high-ranking nobles within the Nipran Empire, but with the disappointment of being born a girl, Evelyn has everything she money can buy. Unfortunately, money cannot buy the love, respect or affection of her parents. To her father she is an annoyance, to her mother: an embarrassment. As her family fortunes falter her value remains, in a land of high-stakes politics Evelyn has value as a pawn in marriage. For years Evelyn has pitied the 'casket girls' setting sail to unknown lands and unknown husbands, never to return—their worldly possessions transported in the very caskets they themselves will be buried in upon their deaths. Now she is to be one of them, leaving the cold comfort of home to the frightening savagery of the Floating Islands.
Orphaned and alone, Flora and her brother must steal to eat in the back alleys Nipran's capital city. Their luck finally changes when they find work on a pirate ship, but in order to gain their places Flora is forced to prove herself by way of murder. And to maintain their places the girl must become a man, and Florian is born, for the pirate ship conceals its deadly purpose as a Slaver behind the veneer of a luxury passenger vessel.
As Evelyn sets sail on a luxury vessel, her destination—the military commander husband she has yet to meet—she is waited on by an interesting young cabin boy by the name of Florian. During the voyage the two young people begin to see past their class differences and make their way towards becoming, first friends and then their friendship deepens into something more. But Florian is treading on dangerous ground, he is a slaver and she is his prey, whether she knows it or not. If the crew were to ever discover his true feelings he would be in as severe danger as she and the moment of betrayal cannot be averted.
As we delve deeper into the world of Mermaids and Witches and the omnipresence of a sentient Sea we learn more of the depravity of the pirates—their lust for Mermaid blood, the drink that takes them to oblivion and allows them to forget. But the price for this horror is high, they too are hunted and not just by the Sea, and Florian's brother has fallen foul of this self-inflicted curse. We learn the ways of Witches—eradicated throughout the empire to be sure, hunted and burned but surviving themselves, hiding and helping both those deserving and those willing to pay. And we learn the ways of the Sea, immortal and omnipotent, taking care of her own and helping those who care for her. As Evelyn and Florian interact, first with each other, then with the Mermaid, the Witch and the Sea their true worth emerges, to each other and to themselves.
In a dazzling display of world-building Tokuda-Hall sets the adventures of Florian and Evelyn against the background of an intoxicating, Japanese-fusion landscape. Weaving myths and legends from across continents, this is a harsh, brutal and ultimately beautiful tale of love, resilience and redemption. Blending gender fluidity, race relations and comparative morality into a rollicking fantasy adventure, Maggie Tokuda-Hall has created a modern fairy tale for our times. Absolutely brilliant.
Full disclosure—Maggie is a friend from my San Francisco bookselling days. he's always been irritatingly talented (we were direct competitors!) but her debut YA novel puts her in a class above. A truly magnificent achievement from a truly wonderful soul.