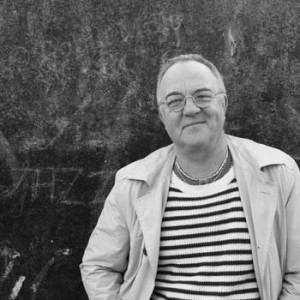 "My Dad loved music, especially jazz, although his interest kind of stopped at bebop. He loved Oscar Peterson, Bennie Goodman, Fats Waller, people like that; Mum taught me to widen my taste in music, and encouraged me to take my playing seriously. I have two sisters, one eight years older than me, and one ten years, and I think they really got me going with music. Being that bit older than me, they were into the Beatles, who they'd seen play in 1963, the Stones, and Bob Dylan of course. They had loads of Bob Dylan records. We lived in south London, although I was born in Sutton, Surrey, and brought up in Merton. You couldn't say I had any musical influences from where I was brought up – if it had been Brixton I'd have been into reggae perhaps – it all came from the Dansette record player really, one you could put a whole stack of singles on. We didn't get a stereo until I was 16. So, thanks to my sisters, I began to get into all sorts of music, especially blues musicians like John Lee Hooker and Lightnin' Hopkins. More to the point, my sisters had a guitar which they shared, so I first picked it up when I was about 8 or 9.
When I was 12 or 13, my Mum must have recognised something in me, and organised some guitar lessons. These were classical guitar lessons with a really good teacher from the Royal Academy, but he was very strict and didn't like anything that wasn't classical, unless it was Django Reinhardt. I had lessons right up till I was 18, and did all my grades up to Grade 8. My teacher was constantly getting me to move my thumb position, which needs to be round the back of the neck of the guitar for classical playing, as opposed to where it ends up when you're self taught, and techniques like that have been invaluable to me. Classical teaching on any instrument teaches you techniques which should enable you to do anything; playing with speed and fluidity, being able to reach big stretches with my left hand, all comes from that. Also, the discipline and structure of the lessons was important; they were once a week, you have to practice all the time, and learn the piece you'd been set by next week, or else. Once or twice I got a bit jaded with it, but my Mum encouraged me, and I'm glad I stuck with it.
At school I stayed on to do A levels, but unfortunately failed them; that was because I was just playing guitar all the time. I don't think my Mum and Dad were all that pleased, but they began to realise that I was doing something I loved, and which was working for me. So although my Dad thought I should have "something to fall back on", my parents were pretty supportive, quite proud actually. The first band I was in lasted a couple of years or so, and then I got a job with a builder's merchants, driving a tipper lorry. It was great, one of the most enjoyable times of my life actually, £10 a day, plus I was playing at local pubs at night.
Then out of the blue I got a call from a guy who was with Manfred Mann's Earth Band, and he asked me to join him in a band he'd formed to tour the States supporting the Doobie Brothers. That was my first big tour, and I was pretty young; it was fantastic, the first time I'd really seen America, and to be playing to audiences of up to 25,000 instead of playing in pubs in London was quite a jump. In a way I wish I'd been a bit older at the time, I might have appreciated it a bit more. Then that band split up, and I started doing session work in the early eighties. The guitarist James Honeyman-Scott, who I'd known for quite a while and was a good friend, had been asking me if I'd like to join the band he was with, The Pretenders, to augment their guitar sound. And then in '82, he sadly died. He was only a little older than me. So in September '82 the band asked me to join as guitarist, and this came at a pretty good time for me because I was badly in need of work; Flo and I had just got married, she was expecting Hannah, our first, and we were living in a squat. I had very mixed feelings about it, because Jimmy, the one I replaced, was a great guy, but then suddenly I had a regular gig, and so I was with the Pretenders for 5 years. When we weren't touring or recording I did session work for Roger Daltry, Talk Talk, and other artists. In 1985, we moved to Weymouth from Surbiton, mainly because we'd had enough of London, and Flo's sister lived here so we'd visited quite a lot. I admit the thought of moving terrified me at first, and I convinced myself I'd have a car crash driving up and down to London all the time. It hasn't happened yet though.
I left the Pretenders in '87, and was doing more session work, but in '88 I began to work for Paul McCartney. Then in '89 he asked me if I'd like to join his band, Wings. That suited me fine because we had two little girls by then, and in '92 and '94 we had two boys as well, and he said that if we toured, we wouldn't be away for more than 2 or 3 weeks. With the Pretenders, we'd tour for such long stretches, and that's really hard on family life. I played with McCartney for 5 years, until '94, with his wife Linda also in the band. She was absolutely lovely, one of the nicest people I've known. She treated everyone exactly the same, cleaners or celebrities. I've got a photo she took of us all, with an old wooden plate camera, but I wish I'd looked after it a bit better. I played with Paul at the Albert Hall in '97, in the house band, at the Music for Montserrat charity gig, but by then Linda was too ill to take part. She died in 1998.
After playing with McCartney, I did a lot of work with an old family friend called Diane Tell, a French Canadian living in France, and that kept the wolf from the door for quite a long time, along with the session work and local bands. I wasn't really touring much, but in 2004 I got a call from Norah Jones' management who asked me to go on tour with her. That was a world tour, lasting a year, the first world tour I'd done, and I really enjoyed that. I love her voice, the music was quite mellow so I didn't have to play too loud, and I played different instruments, like mandolin, and lots of slide guitar, so I was a sort of utility musician, and even did backing vocals. Being away for a year was hard on Flo, but the children were old enough to understand, and of course the money's pretty good. We also toured the Far East for 12 weeks, including Australia, China, and Japan, even somewhere called New Caledonia. In 2006, I got a job touring with John Mayer, who's very big in America, and on and off I've toured with him for the past 4 years, mostly in America; he's a great guy to work for, and they really look after me on tour. And now I'm working on two more albums of my own, one solo acoustic and one with a band, for release later this year, plus some solo shows.
Playing live is of course hugely exciting, and I find it so whether it's a full house at the Albert Hall, or at local venues with friends like Steve Wilson and Jess Upton, or the Steamer Ducks. You can practice till you're blue in the face, play fantastically in your own front room, but you have to be able to pull it off in front of people, and that's what keeps the skills sharp – playing live and working with younger musicians. I'm generally the oldest guy in the band now, but I'm fine with that."