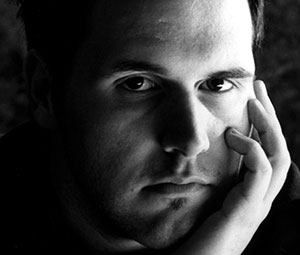 Nathan was born in Exeter and grew up in East Devon where he developed a love of the vast diversity of landscape and wildlife in this area. After leaving school he attended Bicton College of Agriculture where he studied and qualified in countryside management and conservation.
"I have always been interested in nature photography and after leaving college I bought a second hand SLR camera to pursue my interest. I soon realised, however, that I wanted photography to be more than just a hobby so I enrolled on a course run by a local photographer to improve my photographic skills. I found it most inspirational and was keen to go on advancing. I then went on  to study photography at Dillington House where I achieved a distinction with the Royal Photographic Society in applied and professional photography.
I have contributed to the Marshwood Vale magazine and the most memorable photograph I have had published and the one with which I was most pleased was the cover shot of Michael Walton. I am very glad that I come from a mutually supportive family which has always supported my ambition to become a photographer."
Nathan's photographs have been shown in a number of exhibitions and some of his work will be on display at the Town Mill Gallery, Lyme Regis in 2006. His photographic style is original and personal; he is quietly self-confident and this is manifest in his photographs. He has a strong artistic flair and has always been highly creative. These are qualities which he expresses not only through his photography but also through music. He is the lead singer in a local rock band called In4red which plays in the Honiton area and beyond. Much of their material is original work written by Nathan and the other band members. As part of his musical image he grew his Mohican hair style as above which has now gone.