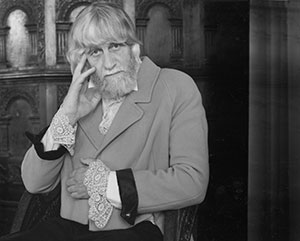 Ron Frampton has spent a lifetime living and working in his native West Country – on the Dorset, Devon and Somerset borders. He was born in a game-keeper's cottage at Courshay, Hawkchurch, on the western edge of the Marshwood Vale and grew up in the shadows of the ancient hill fort of Lambert's Castle.
He has spent a lifetime in photography and photographic education and is recognized as an outstanding practitioner in his field of traditional black and white photography: landscape, people and architecture. Ron holds many prestigious awards and was recently awarded a Fenton Medal, the highest award to a member of the Royal Photographic Society, for the advancement of the art and science of photography.
Ron has curated numerous UK exhibitions and has taught applied and professional photography at Dillington House, Somerset, for almost twenty years, his reputation ensuring a continuous and exciting programme.
Over the past two years, Ron has contributed substantially to the Marshwood Vale Magazine as design consultant and photographer. He has coordinated photographs and stories by a group of photographers who have put us in touch with local people and everyday life. Many readers have commented on the wonderful photographs that now appear each month in the magazine.
A Fellow of both the British Institute of Professional Photography and the Royal Photographic Society, Ron serves as Deputy Chair of the RPS Adjudicating Panel – Applied and Professional Photography. He examines worldwide submissions at Fellowship level.
The forthcoming group exhibition, Beyond the Vale, curated by Ron, includes 95 evocative images taken by the twenty photographers who, over the past three years, have documented the landscape, architecture and people in this beautiful part of the West Country.
Ron says:  "If you have enjoyed seeing the photographs in the Marshwood Vale Magazine, why not come and see more of these beautiful images at our exhibition and meet the photographers – you will be delighted."
The exhibition is from 22 July – 7 September 2004 at the Town Mill Gallery, Mill Lane, Lyme Regis, Dorset, open 10am – 5pm daily, including weekends, admission free.