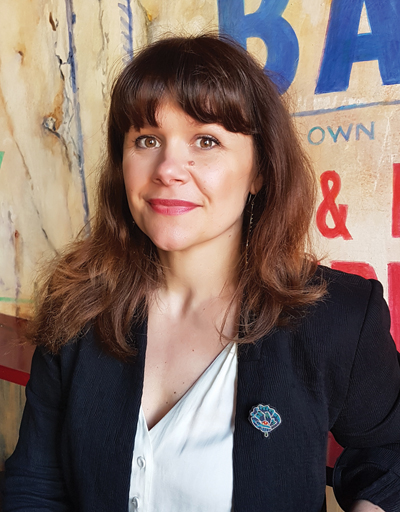 Gabby Rabbitts is the newly appointed Director of the Marine Theatre in Lyme Regis. She means business, and has a tall order to turn the tired venue around, but relishes what's ahead, determined to transform the historic building into a strong contender on the UK music and theatre circuit year-round.
Gabby grew up in Symondsbury, and went on to college in London. She stayed there 12 years, working firstly for a couple of small independent theatre and film projects and then organised large corporate events. When her father got in touch asking Gabby if she would consider taking over the running of the Electric Palace in Bridport, she jumped at the chance. Now she could combine her passion for theatre and live music with her skills from the corporate sector. Her aim was to make the Electric Palace a quality live independent venue for the South West and to make it financially sustainable.
Gabby spent the next few years putting everything she had into the venue. She had her son, still giving as much time as she could to the place she loved so much. However, when Gabby and her husband Iain's second child came along, it was time to sell up. Not content to sit around, the couple decided to go travelling around Europe with their little ones during Gabby's maternity leave; with Iain on sabbatical. Creating amazing memories, they loved waking up in a new town each day, absorbing the different cultures they experienced.
Once back home, Gabby was told about the job at the Marine Theatre. Perfect for her, she applied and was appointed in October 2017. With acts only booked in till December she hit the ground running, and hasn't stopped since. Passionate about theatres being at the heart and soul of a community, Gabby is a shining light, battling for the Marine Theatre's future and survival.