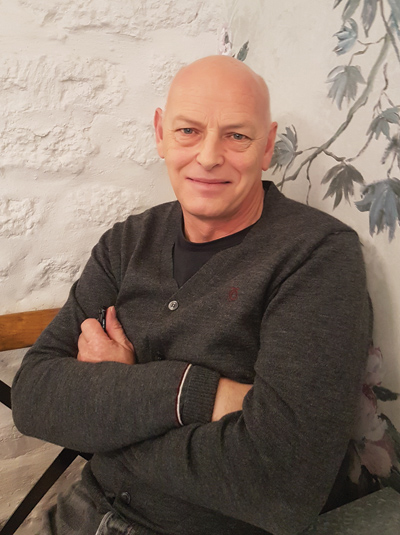 The owners of Cilla & Camilla, Richard Barker and his partner Sally Ann Palmer bought the original shop in Beaminster seven years ago. They kept the name but immediately started looking for new premises, as they were confident what they offered would be popular. Soon after, they did find another location across the square and after time expanded into the space next door as well. With everything a shopper might want, from clothes, cushions, glassware and kitchen accessories to wrapping paper and cards, once in the new location, Richard opened a café out the back, increasing footfall and sales for the business.
Five years ago, the second Cilla & Camilla came to Bridport, with a Cookshop added to the set four years ago in Sherborne. Richard is no stranger to the retail sales business. He was General Manager of Post Office Ltd before buying Cilla and Camilla, and prior to that Sales Director for Waterstones. He also owned a small group of bookshops with Sally Ann and was a book buyer for WHSmith initially. But 25 years of corporate life took its toll so when Sally Ann's parents moved to Dorset, Richard and his family followed soon after, smitten with the countryside and lifestyle.
Richard enjoys the selling circle; choosing what to stock, unpacking it and putting it on a shelf, then being on the till when it sells is very satisfying. Thankful for a strong workforce, when Richard's not at a shop, or working above it in the office, he can be located according to the Exeter Chiefs' rugby fixture list. A season ticket holder, Richard loves watching the rugby, as well as Somerset cricket. Living in West Chinnock, with Sally Ann and his twin teenage daughters Richard spends a significant about of time "being a taxi" but also enjoys the local eateries too, as he loves dining out.