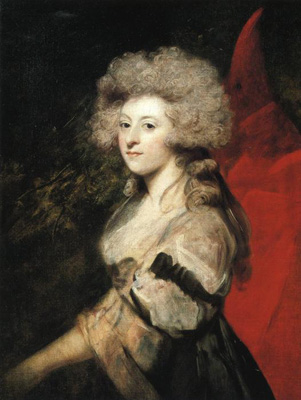 We had both moved into adjacent new houses, but our neighbour was about 20 years older than us and quite haughty. After a while we became friendly and she asked me to photograph an antique chair she intended to sell. When I admired it she said 'Of course, I am descended from Royalty—the wrong side of the blanket!' I held my peace. After some time we both moved away, but corresponded at Christmas. She later moved into a care home and invited us to visit.
During the visit she produced some papers, bills for wine supplied to the royal wine cellars by two brothers named Payne. She said that proved her royal birth and suggested I looked at a wine merchant in St James Street, London. When I later did so, I found the address then belonged to "Grant's of St James". I decided to forget her ramblings.
Some years later our daughter lent me a book, saying 'You are interested in family history, so this may interest you'. As I opened the slim volume, it opened at a family tree and near the bottom, with no details, was the name of our neighbour, 'Phyllis Wyndham Payne'. The book was Mrs Fitzherbert & Sons by Jim and Philippa Foord-Kelsey, which tells the story of George, Prince of Wales who married under an assumed name of Randolph Payne, and Mrs Maria Fitzherbert married as Anne Jane.
It is recorded that the marriage took place in Maria's London house, with only the assumed names stated, the ceremony being taken by Revd Robert Burt on 15th December 1785. There have been several stories about Revd Burt, one that he had been released from a Debtors Prison and promised a Bishopric for the service, but this is now discounted. It has been said that he became the Prince's Chaplain in 1784. The marriage was illegal, as the 1701 Settlement Act forbade Royal marriage to a Roman Catholic (which Mrs Fitzherbert was) and the 1772 Royal Marriage Act prohibited it if the heir to the throne was under 25 years of age (which the Prince was).
Mrs Fitzherbert was born Maria Anne Smythe, from an old catholic family and at age 18 married Edward Weld, a widower of 34 in 1775. However Weld died 3 years later. Weld was from another long catholic family of Lulworth Castle, Dorset. Maria Weld then married Thomas Fitzherbert, aged 31, but he died in 1781, leaving her a London house. Mrs Fitzherbert was apparently a great beauty and caught the eye of the Prince of Wales, despite being five years older than the Prince. It is said that she refused to live with him outside of wedlock, hence the Prince arranged the marriage, with assumed names. Allegedly they lived together in Brighton from 1790 to 1809 and she had a house on the Brighton Steine from 1804. It was also said that the Prince had the Pavilion at Brighton built to honour her.
A number of children are claimed from the "marriage" of the Prince and Maria, initially Randolph II, born in 1790 and then Frederick in 1792. The story is that any children of the couple were sworn to secrecy at the age of 21, told the story and presented with £20,000 from a trust fund. Randolph II and Frederick became Gentlemen of HM Wine Cellars. After this apprenticeship they set up their own wine importing business at 61 St James Street, Piccadilly.
Using information from the book by Jim and Philippa Foord-Kelsey, I was able to investigate our neighbour's family tree and found that she was descended from Randolph II, as was Jim Foord-Kelsey. So much of the stories Phyllis had told me agreed with the book.
Several other children are alleged from the union of the Prince of Wales and Maria, a daughter Julia, born 1786 and a son, William, born 1793 (died 1838) and another daughter, Mary Anne, born 1795.
Foord-Kelsey says a daughter was born in 1789, baptised Mary, but known as "Minney". The position of the Prince was considered delicate at that time, so it was said that she was Mary Seymour, daughter of Lady Horatio Seymour and "adopted" by Maria. An alternative story is that she was born to Lady Seymour as a result of a liaison with the Prince of Wales and then entrusted to Maria. "Minney" Seymour married Lt Col George Lionel Dawson-Damer of Came House, Winterbourne Came, south of Dorchester, in August 1825.
A plaque in St Peter's Church, Winterbourne Came states "Rt Hon Col G L Dawson Damer, CB,PC,JP, son of John Earl of Portarlington, Quarter Master General to the Prince of Orange and with him at Waterloo. He married Mary Georgina Emma, daughter of Admiral Lord Hugh Seymour". Subsequent family members included "Seymour" in their name. Dawson Damer was also MP for Dorchester and is said, with Randolph II, to have written Maria's obituary. His and Minney's grandson, Sir Shane Leslie, wrote a biography Mrs Fitzherbert in 1939 and Letters of Mrs Fitzherbert in 1940. His daughter Anita Leslie also wrote Mrs Fitzherbert in 1960.
The Journal of Mary Frampton from 1779 to 1846 (sister of the Tolpuddle Martyrs Squire and accuser) says that the Hon Mrs George Dawson Damer was adopted and educated by Mrs Fitzherbert, on the death of her parents (Lord and Lady Hugh Seymour). Also that she received a miniature of George IV in a half diamond, in his will.
George IV was buried with a miniature of Mrs Fitzherbert, mounted in the other half jewel.
Two other stories have been told in Weymouth and Portland relating to offspring of the Prince of Wales and Maria. One was of a boy adopted by Harry Pearce, first schoolmaster for Portland. The boy took the name John Pearce and became a Master Mariner and later Weymouth Harbourmaster. His son was said to have been visited by officials from the Palace and sworn to secrecy.
The other is recorded in a book Old Portland by Elizabeth Pearce, later White, which tells of a memory of an old man that his wife was a Miss Smelt, a niece of the Earl of Chesterfield. It was an "open secret" in the Palace that she was a daughter of George IV and her brother was Chief Judge of Cape Colony.
George IV seems to have created many stories. Most authorities now consider that there is truth in the story of the liaison between him and Mrs Fitzherbert, and the illegal marriage, with possible children. However it is not possible to prove the truth beyond the marriage record of Randolf Payne!
Bridport History Society is holding a computer Zoom meeting on Tuesday 9th of February at 2 for 2.30 pm about "The Mayflower" one of the early ships to take people to found America. For details please contact Jane Ferentzi-Sheppard on 01308-425710, or email iferentzi@aol.com.
Cecil Amor, Hon President, Bridport History Society.