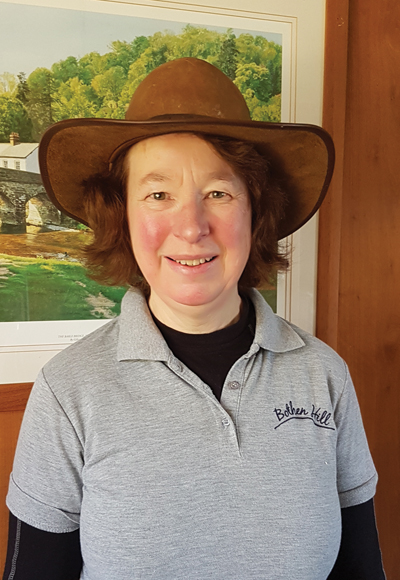 Every April and May, near the traffic lights in Bridport town centre a lady can be spied wearing a large brown hat, stood behind a table brimming with bright green asparagus spears. This is Anita de Greeff, of Bothen Hill in Bothenhampton, who runs an organic vegetable growing business with her husband Chip. They grow a variety of vegetables year-round but have a particular fondness for asparagus, which got them shortlisted for a BOOM (Best of Organic Markets) Fresh Produce award last year. Their secret seems to be down to the care they take, continuing to water the asparagus once cut whilst chilling it to keep fresh.
Passionate about the produce they grow from seed, Anita and Chip pick the crops themselves, with a couple of dedicated part-time staff. During asparagus season, they work from dawn till dusk slicing the spears from the earth, having a nibble of the smallest most tender stalks as they move down the lines. And when they return home, exhausted from their labour, around midnight, when Anita remembers the VAT return is due, they may well tuck into some pan-fried large chunky asparagus spears too. A great family cook, Anita also turns her skills to baking on a Friday morning, holding classes to raise money for Devon Air Ambulance.
Based at the farm, Chip is out in the fields and polytunnels most of the time. Anita does the books and admin, as well as working outside. Her previous 34 years working in a bank has given her a natural head for figures. The couple have two children; Harry and Lucy, although now grown up and on their own career paths, they also help out on the farm whenever they can. When Anita does find some time off she heads out to her beloved Exmoor, where she rides her horse, leaving the farm far behind.