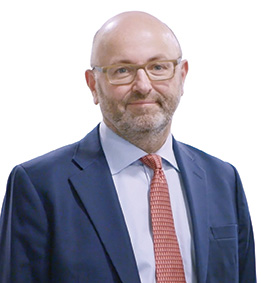 After the havoc caused by Covid it seems like there is no respite.
Fergus Byrne hears from local business men and women about how the current crisis might affect them—and us.
Back in December of 2020, I spoke with a few local business men and women to get their thoughts on how Covid had impacted their industry and how they felt they might deal with the challenges after the first effects of the pandemic. We had just come out of the first wave of Covid and were expecting to batten down the hatches for the winter of 20/21. And although the overall outlook was grim, there was a sense that we could survive and push through the ravages that Covid wrought and see a way forward for hard pushed businesses.
I decided to follow up with some of those business owners again this year with the fallout from the Covid pandemic now further strained by a combination of the war in Ukraine; a seemingly chaotic Westminster and very little evidence of the 'opportunities' promised by Brexit. Whilst the overall outlook is predictably bleak, those that are in a position to take a long term view are doing just that. But as with the initial ravages of the pandemic, the hospitality industry is perhaps in a worse position now than at the peak of the Covid explosion.
Local business owner, Alasdair Warren, believes that all the government support that was provided for businesses during the pandemic helped to ensure a relatively quick recovery 'locally, nationally and internationally.' However, he says the problem with the current crisis is that 'it's going to take a long time to fix because there's no vaccines.' There's only the passage of time and some pretty tough policies that he believes 'will take a while to feed through.' So he thinks we're in for not only a very tough winter this year 'which of course is more acute in Dorset than other places by virtue of our dependence on the tourist trade.' But he says it will be equally difficult in the winter of 23/24 also. 'Because the energy challenges and the economic challenges the country faces are going to take this winter and the next before things start to feel better.'
With a background in banking that included senior positions at Goldman Sachs and Deutsche Bank, Alasdair is able to give a view on national and global markets at the drop of a hat, but having grown up near Bridport his focus on the local economy is also finely tuned. He is fully aware of the need to keep local businesses from closing down. He remembers the 1980's when the high street went through a 'shocking, shocking period and lots of things disappeared.' That he says took 'twenty to thirty years to rebuild.' And he believes that if people don't want the same thing to happen again they need to focus clearly and consistently on where they spend their money. 'You, me, everybody has got less to spend' he says 'but we still have to buy the essentials. So buy them where you can sustain local businesses.' He says shopping locally might cost a bit more on shoe leather but otherwise it won't cost us any more and the potential loss if we don't support local businesses is catastrophic. 'Waitrose will still be here in two years' time' he says, 'they don't need your money. So will Morrisons. But I'll tell you what, some of those other shops won't be.'
With interests such as the Electric Palace in Bridport, a growing stable of pubs, a wine business, ownership of the building that houses Bridport Arts Centre and most recently the relaunch of his great grandfather's cider business, he feels a natural duty of care not only to his employees but also to the community he grew up in. 'My thing is to get all our businesses through to the other side, and the other side is 2025' he says. 'The real reason for that is not because we're going to make any money between now and 2025, we're going to lose money. But I've got something like forty families that rely on me across the businesses we have. And we're going to keep going because those families need us. And that's true of all businesses. It's not about whether the owner makes money or not, you've got to think about it in terms of being a local community and we all dig deep to support one another.'
That same community engagement also applies to Bridport Arts Centre. His hopes of opening a restaurant within the building are also on hold until 'the economic circumstances allow' but he says 'in the meantime the Arts Centre will continue to operate as it always has as an Arts Centre, and I'll continue to maintain the building for the people of Bridport.'
Perhaps the most telling message Alasdair Warren promotes is for businesses to be honest with their customers. When he explained to customers that the Electric Palace couldn't sustain the business without increasing ticket prices, the response was positive and people came out to show they could be supportive. 'People really want these pieces of social infrastructure to exist' he says. 'I would say be honest with your customers about the challenges that you face, and to customers I would say support these businesses, or they will go. The Electric Palace experience was enormously warming for me because we didn't know whether people would respond but they have and it's great.' Despite energy and insurance costs at highs never experienced before, the venue will continue to provide entertainment and respite in economically difficult times, but it will do so at a loss—but a loss that Alasdair hopes will be sustainable.
In Lyme Regis, Kathryn Haskins from the Alexandra Hotel is also seeing a slowing in the local economy. She sees businesses around her discounting and presenting special offers that they would never have done before. 'Everyone's doing everything they can to try and draw in that business' she says. However, her problems are more to do with staffing than bookings. 'It's all just down to staffing' she says 'Staffing is just a nightmare. I don't know where people are going to come from really. Lyme is particularly hard because you've got 180 degrees of sea on one side where you're not going to get anyone.' Lyme Regis is also too far from large towns like Exeter and Yeovil to draw workers.
She describes parking as 'horrific for anyone living outside the town. What used to be £2.50 to park for the day is now something like £12 because the council have hiked it so much. It's just not viable. It's impossible to operate basically.' The problem is further exacerbated by the fact that local transport is not the hospitality industry's friend. 'When you work in hospitality you often don't finish until 11pm' she says 'and how can you get to a breakfast service on a Sunday morning?'
Like many businesses around her, Kathryn looks to the traditional summer season for respite. 'We have to hope that the summer is good. People might not go overseas. On the other hand the airlines might charge ridiculous rates to get bums on seats, but some might think it's a better option to stay in the UK.' With a couple of bleak winters ahead that's a hope that will be echoed throughout the tourist reliant area.
Outside of the hospitality industry the high street has been suffering for some time. Online buying options have crippled many businesses and even sales initiatives such as Black Friday or Black Monday have been exploited by online giants to tempt people away from their local shops. However, Richard Barker from Cilla and Camilla who have four shops in Dorset is still 'bullish'. He believes that Dorset is somewhat cushioned from the worst of the cost of living crisis. 'If you've got a strong business that's well managed and well run and relatively well capitalised, then you should be able to ride out difficult times' says Richard.
With four shops spread across Bridport, Beaminster and Sherborne, Richard is very aware of the fact that although his stores are in affluent areas there are those that will struggle and will need help. 'There's a food bank in Beaminster, so clearly there are people who will be struggling' he says. 'But we are fortunate in west Dorset, we are relatively immune to the worst excesses of the markets and the worst excesses of poor financial management of the government and so forth—as well as interest rate rises and cost of living increases.' He sees many of his customers as 'savers not borrowers', so rises in interest rates are better for them than for those struggling with rising mortgages.
Richard also cites location as a key for those hoping to survive on the high street. Rather than increase his marketing spend he chose his shop sites for maximum impact. 'I justify having what I think are the two best sites in Bridport on the basis that that's how we market our business. There's nothing that we stock that anybody needs, its only stuff they want, so that means we have to put it right under their noses. We pay the highest price for square foot in the town. A big part of our marketing spend goes on rent to make sure we are in the right place to get the footfall.' Despite this, Richard is not expecting the next two years to be 'buoyant'. However, he says 'we've got some costs that we can trim and we're strong enough to get through it.'
Location off the high street is also not without its merits. St Michael's Trading Estate in Bridport has been a talking point and a destination for some time, offering a range of small businesses as well as a vibrant and much enjoyed Vintage Market. Martin Ridley explained that the estate normally runs at about 95% of capacity. They recently unveiled not one but three historic blue plaques on the estate. Martin said that although the estate had been providing commercial trading space for 53 years, the owners and management have always been conscious not to overlook the fact that St Michael's had an industrial life for hundreds of years as a net and rope making factory when it was also providing jobs and employment for hundreds of local people—back to the time of King John.
Although capacity at the moment is lower due to the ongoing impact of the fire in the Tower Building, where they continue to be frustrated by the delays caused by contractors, loss adjusters and insurers in having the building reinstated, Martin says 'an additional 12 units will come back to us when this work is complete and currently we have a waiting list of 100 inquiries interested in taking space at St Michael's including the reinstated building. That is perhaps a measure of a reasonably healthy and we hope sustainable business.'
Who knew—other than perhaps Vladimir Putin—that we would be facing such challenges at a time when the world needed to pull together to recover from a global pandemic? But as the saying goes 'it is what it is' and now collective engagement and cooperation is what communities will need to focus on. Pulling together is about the only way that we can pave the road ahead.