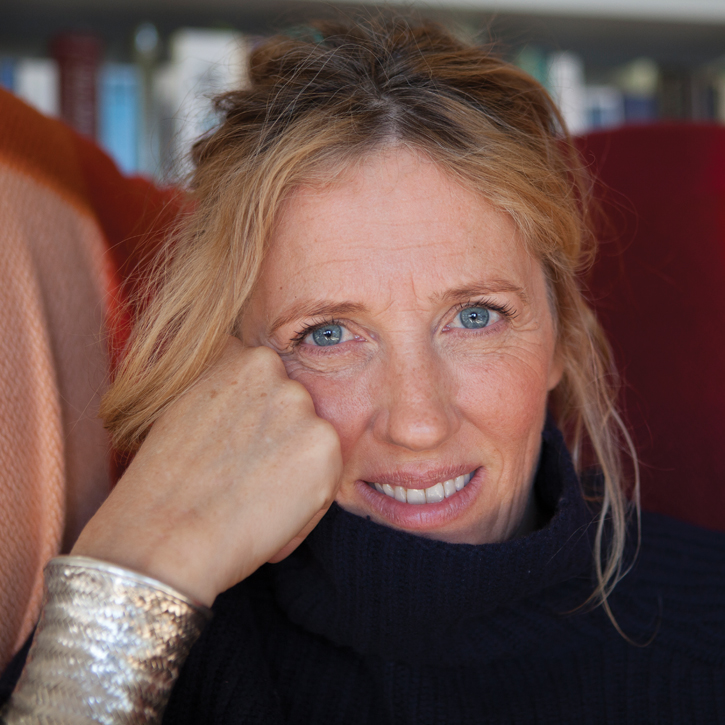 'Before I was born, my father worked as a journalist. He wrote a story about fish farming in the former Rhodesia, which gave him an idea to set up his own trout farm in the UK. He wanted to farm and write, not run around the world questioning people for stories destined to become tomorrow's fish-and-chip paper. My parents lived in the Welsh Marches for a while, then Scotland. My mother wanted to paint, having just come out of art college at the Byam Shaw in London. Not that she had much time for her own work in those early years. She was bringing up my two sisters and I, while also helping my father run the fish business, and gardening. She has always been a wonderful gardener. My father took care of the vegetable patch, helped by a dog-eared version of John Seymour's The Complete Book of Self-Sufficiency. We had chickens, sheep, and a pet fox which my sister found with a broken leg on the side of the road.
We ended up on a farm in Dumfries and Galloway. We had cousins who lived nearby. We ran as a pack with ponies and lots of space. I was a bit of a tomboy. It was magical—feral, but magical.  When my mother's friend came to stay and said he had seen an angel in our bluebell woods, I spent years looking for that angel. I can remember my mother throwing us outdoors to play, whatever the weather. "Oh stop complaining," she'd say; "it's warm rain." It made me smile when in our geography textbook at school, our local town of Ecclefechan was cited as having the highest recorded rainfall in the British Isles for something like 20 years. All I ever knew was rain. Then when I was about 18, my parents moved south and bought a farm in Stoke Abbott. Suddenly, for the first time in my life, there was sunshine.
It was around that time that I took my savings and some money my grandfather had left me, and got on a plane to India. I have always been curious—I like people. Everyone has a story; it's how you open it up which matters. As a journalist, you have carte blanche to be an immediate questioner, and also a confidante. It's why I love what I do, the excuse to unlock someone else's life quickly, which you don't have when you sit next to someone at dinner or in a pub.
I stayed on the road for about eight months. It was before tourism took over, and the industry wasn't as big as it is now. It was in India that I became addicted to the sensation of travel.
After I returned, I was determined to do anything I could to work overseas. My dream was to work as a foreign correspondent in a war zone. I did a year's photojournalism at the London College for Printing. While there, I worked on a project about the funeral industry. I wrote to Jessica Mitford, one of the famous Mitford sisters, who had run away with her cousin to fight in the Spanish Civil War. She was revising a 1963 book called The American Way of Death, about the huge monopoly that big business has in the funeral industry. She asked me to work as her researcher. Jessica was brilliant; she taught me to be brave, that risk is the core of a creative life. It's one of the most important things I've ever learned. I went on to Columbia University in New York to study journalism, still determined to move into war reporting.
But I had to earn money. I had been studying, I was in debt, and a magazine—the complete opposite of war reporting—launched in London, called Condé Nast Traveller. I was offered a job as a junior researcher. There was much to like about it. The office was energetic and glamorous, and I had a couple of brilliant editors who have remained important mentors. But I also found it really hard. I was catapulted into a very cosmopolitan world—not a comfortable place for a kid who had grown up never caring what she looked like or taking posh holidays. I was writing about a world I didn't quite relate to, trying to fit into a building called Vogue House where the women all looked like supermodels (some were). Afterwards, I started freelancing, writing and selling stories. Conflict journalism became an ambition of the past. It's hard to be a woman in that environment and my husband, John, and I wanted a family. I put aside one dream for another.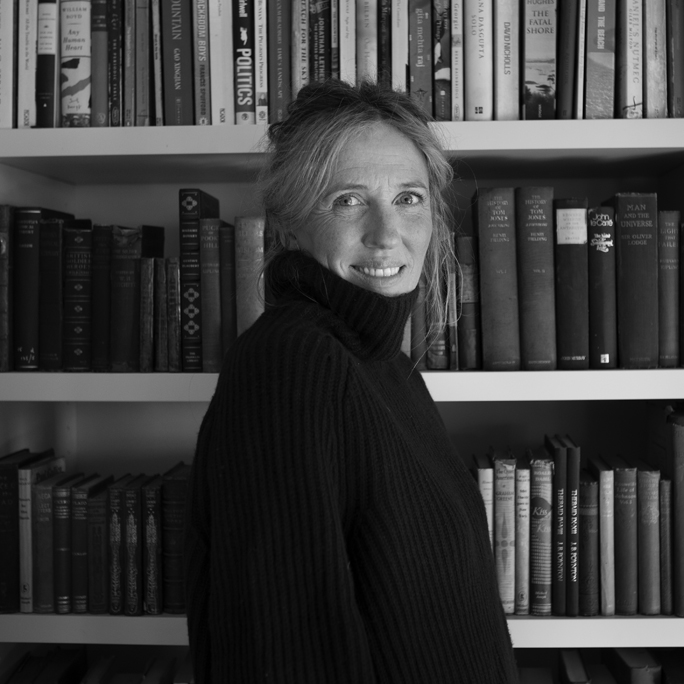 At the same time as I began freelancing, my father told me about a cottage for sale at the head of the Marshwood Vale. We bought it, and somehow we worked out a different way of living. That was when I left London behind. I was starting to break into the Financial Times, and was doing lots of work for various US magazines and newspapers. It was bread and butter 'holiday' journalism. I was trying hard to push into the less obvious parts of the world outside the tourist hotspots. It is one of the reasons I wrote my book, The Lost Pianos of Siberia. I was desperate to commit to something in travel that was totally under my creative control, and outside my usual comfort zones. I had gone to Mongolia to write a newspaper story about an eccentric German man producing sustainable cashmere products. He had a grand piano, a Yamaha, in his tent in the middle of nowhere. But the sound was nothing special. One day, the German said, "We must find one of the lost pianos of Siberia". That phrase started an adventure that went on for five years.
I now mostly work in post-conflict areas. While I have to understand the wider context of the countries I work in, I don't focus on politics. I look at the untold stories about people, human-wildlife conflict and cultures that otherwise wouldn't have a voice. My last story was in Chad, which is a Foreign Office-mandated red zone. I was in the Ennedi Desert, in the country's far north, along the border with Libya, where conflicts and tensions are rife. But that part of the world is fundamentally important to the Saharan ecosystem. It is also one of the most beautiful places I have ever seen. Before the Chad trip, I was on the Tajikistan-Afghanistan border, researching a story about a farmer who had lived through the Soviet-Afghan War in the 1980s. The people had lost so much. The farmer is working to restore the wildlife in the region, which now has one of the highest concentrations of snow leopard in the world. My next assignment, if the permissions come through in time, will be Socotra.
I am away a lot of the time. I have two kids, who come along with me often, and a wonderful husband, who is also a passionate traveller. I also have a huge network which facilitates the absences, and some very grounded friends who call me out on the carbon burn that comes with my job. My parents live ten minutes away, as does my older sister. My younger sister, a painter, is often in Dorset too; she shares my mother's studio. In another place, another time, I could never have lived the life I lead. My children's line of security includes their remarkable grandparents, aunts, and cousins. My father-in-law has recently moved back from America to be in the neighbourhood too. That's what happens with this part of the world. It's got a kind of magnetic draw.'