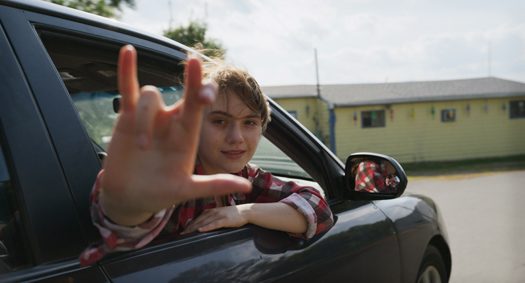 The Oscars – my selection from the 2022 nominations
Best Picture
Belfast has seven Oscar nominations
11-year-old Jude Hill is a revelation as the young Kenneth Branagh. Shot in black and white. It is made with great affection by the writer director. Branagh and his excellent cast all work hard to pull at our heart strings. In Cinemas currently.
However, my choice for Best Picture would be:
Coda
Emilia Jones as the child of deaf adult stars alongside deaf actors Troy Kotsur, Marlee Matlin and Daniel Durant. Coda won more awards at Sundance in 2021 than any film in its history. It is a joy to watch. Available on Appletv+
Best Actor
The Power of the Dog
Annie Proulx who wrote Brokeback Mountain spoke of Thomas Savages 1960s novel The Power of The Dog as an inspiration. These are both stories about cowboys, but neither are in truth westerns.
The Power of the Dog has been nominated for twelve Oscars but by far the most deserved is best supporting actor for Kodi Smit-McPhee who at nine years old played The Boy in the 2009 film Road. Available on Netflix.
Best Actress
The Lost Daughter is nominated for three Oscars and the one I would pick is best supporting actress for Jessie Buckley currently starring in the West End as Sally Bowles alongside Eddie Redmayne in Cabaret. Here she brilliantly plays the young mother of two Leda. "In this remarkable directorial debut, Maggie Gyllenhaal challenges conventional thinking about motherhood." Variety. Peter Debruge. Available on Netflix.
Best Documentary
Summer of Soul (or when the revolution could not be televised)
This documentary is a revelation. For 52 years this footage has been gathering dust in a cupboard. The list of performers is remarkable, Nina Simone, B.B. King, the 5th Dimension, the Staple Singers, Stevie Wonder, Gladys Knight, Sly and The Family Stone and more, many more. "It's a music documentary like no other, because while it's a joyful, cataclysmic, and soulfully seductive concert movie, what it's really about, is a key turning point in Black life in America." Variety. Owen Glieberman. Available on Disney+
Best Animation Film
Five films nominated for this category and four of them great entertainment for children. However, Flee is rated PG-13 and is not only nominated for Best Animation but also for Best International Feature and for Documentary. The film follows Amin Nawabi, who, on the verge of marrying his husband, shares his story for the first time about his hidden past fleeing his home country Afghanistan to Denmark as a refugee. Flee has appeared on over 33 film critics' top-ten lists for 2021. Available Curzon Home Cinema.