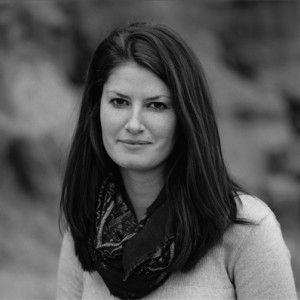 Robin Mills went to meet Nonie Dwyer in West Bay, Dorset. This is Nonie's story.
"My life started in rural Australia, on a beautiful 100 acre farm where my Mum bred Welsh Mountain ponies and raised cattle. My brothers like to call me the token Aussie, one of them being born in Tokyo, the other in England. My Dad is English, and my Mum is Australian, and we lived in the Southern Highlands, between Sydney and Canberra. It's about a two hour drive from Sydney so we weren't completely in the sticks. It was a lovely place to grow up, quite green, not at all like the dry dusty image most people have of Australia. I used to love working with the horses: I rode all the time and broke them in. That was the side of it I liked, the training rather than the competitive aspect, and it was a very competitive world. Any chance I'd get, I'd be riding a horse: it would be nice to keep my own, but life and work prevent it at the moment.
My Mum and Dad met in Australia. At the time Dad was working in Japan and they met when he was visiting. So they married and Mum went to live in Tokyo with Dad, where my eldest brother was born. They were there a few years, but Dad had had enough of international trade and needed a complete life-change. Abandoning Tokyo and the high pressure world of international business, they moved back to England, to a village in Hampshire, to set up a small hand-made carpet business. It was a brave decision, and despite its humble setting it got a good press, which eventually led to exhibitions throughout Europe and exports worldwide. Mum was one of a team of top international designers involved in the business, but it also gave expert skills and employment to local people in the village. My second brother was born there, and soon after that they moved back to Australia, where in due course I was born.
From about the age of five, I wasn't very well, so I wasn't at school very much. When things got to the point where I couldn't really go at all, I qualified for home schooling. In some ways I feel very lucky to have had most of my education on a one-to-one basis. Most of my teachers were experts in their field, passionate about their subject, and that rubbed off on me. For instance, my music teacher was an opera singer, and her enthusiasm inspired my love of music, especially singing. So later on after I finished school, (the two years I did manage to attend), I moved to Sydney and found an amazing music teacher, who lived on a beautiful beach. It was through her that singing became quite a big part of my life. I was performing, doing solos rather than choral work, sometimes at weddings and events like that, but mainly I sang for the joy of singing – for me really. The confidence to sing in public probably came from also being into drama and the performing arts, from an early age. I began training as a drama teacher when I was only 16, something which I could do at my own pace because my health wasn't really up to going to university. I then started teaching drama in Sydney. That was a fantastically enjoyable job, in a way which showed the best part of any education process: the students really wanted to learn, and enjoyed the experience, so as the teacher no matter what you do you're on a winning streak. It was immensely satisfying, for instance seeing the change in a student with learning difficulties, chronically shy, taking tiny steps in building confidence and overcoming the problems – and having huge fun in the process.
Coming to England was for all the usual reasons, I wanted to travel and see some of the world. Of course Dad being English, there were obvious connections, but there was also some family history in Scotland I really wanted to check out, and that led me to find the hill farm where my Mum's family came from. It had been too small to support the five sons in the family, so two of them had emigrated to Australia. Amazingly it was still a lovely farm and not now a car park as I'd feared. So I went to Edinburgh, completely fell in love with the city and stayed for a year instead of the month or so I had planned. This all coincided with a massive improvement in my health, so I felt able to take on new challenges, and began working in a restaurant. I'd gone for a waitress job, but the head chef said he was off on holiday, and did I have any kitchen experience? Rather rashly I said yes, and found myself covering for him while he was away. I was definitely in at the deep end, but the work was great. A year later I decided to do a 3 month course at Ballymaloe cookery school in Ireland, in a beautiful part of County Cork. It has its own organic farm, and although of course it didn't really teach me everything about working in a restaurant, I found it fantastic and inspiring. It gave me a sound foundation in cookery and reinforced my appreciation of great food, and I was lucky enough to work for a while back in Hampshire at a restaurant following that. From there, I was offered a job at River Cottage HQ in East Devon, where I've worked as a sous-chef for over two years now.
I think a meal in a good restaurant should be a bit like a show, a performance, in which the staff play key roles. For the customer, being welcomed, reassured, made to feel relaxed and comfortable at your table, should all be part of the experience. More importantly, I think a restaurant should have an ethos, an added element of a philosophy behind the food being prepared and eaten, which for me means consideration and respect for the produce used, and how it was grown or raised. In my job, we're constantly made aware of the care and expertise, and huge amount of time, invested by the producers who supply the ingredients, the vegetables, meat, fish, etc to our kitchen. In many ways, the important stuff has already been done when it arrives at our door. So I'm lucky in my work: there's a theatrical element to it, I'm involved in cooking great food, and it's produced locally and sustainably which fits with my environmental concerns. I'm also really excited about running a course next year on cooking for people with food intolerance: I'm a bit of an odd chef as I have food allergies myself.
There are surprising similarities between where I live now in East Devon and where I grew up in Australia, with perhaps just a slight trade in colours. Much of the stone construction where I lived, including the bridges for the roads and railways in my neighbourhood, was built by masons from the West Country: my next village was called Exeter in memory of their home. They even brought acorns from their home county which have grown into wonderful mature trees, thriving in the Aussie basalt soil. I feel I'm thriving here in Devon: maybe I'm beginning to put down roots myself."