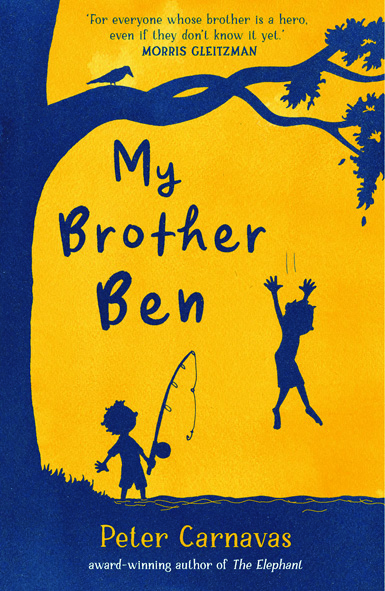 My Brother Ben
by Peter Carnavas
Pushkin Children's Book
RRP£6.99
Ages 9+
Recommended by
Nicky Mathewson
When you look up to your older brother like he's some kind of hero, what can you do to halt the inevitable divide that comes between you as he grows older, grows away from you? What happens when he no longer needs you as you need him?
Ben and Luke live in Queensland Australia and lead a simple life of swimming in the creek, bird spotting, camping, playing football and dreaming of owning their own little boat.
Their mum is endlessly busy with work and their dad is absent, but they've always had each other and Luke believes that's all they need.
As Ben moves up to High school leaving Luke to continue his journey through school on his own, there is an uncomfortable shift which feels like the beginning of the end. Luke tries to find a new focus by nursing an injured magpie and filling his sketchbook with birds that he spots, but it's hard to let go of your hero. And when Ben appears to be thinking of committing a crime, Luke has to try and stop him.
Beautifully pitched, this middle grade story of nature, family and brotherly love transported me to a distant part of the world and touched my heart.